Kapa Haka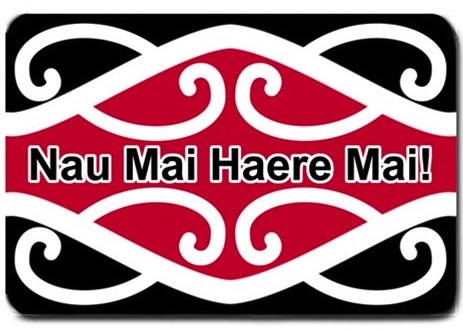 What is Kapa Haka?
Kapa: 'stand in a row or rank' Haka: 'dance'
Kapa Haka involves a combination of song, dance and chanting. It is performed by cultural groups on a marae, at schools and during special events and festivals. Our children at KNS have been given the opportunity to experience a vital part of our Maori culture and heritage.
On Wednesdays from 9-11.45am, the Year 1 to Year 6 classes meet in the hall to practise waiata and action songs. Each team is on a 30-minute rotation. We start and finish with a karakia and then learn a variety of waiata that support our Te Reo Māori learning in class. A large part of each practice is dedicated to waiata that can be sung at official occasions like a powhiri or poroporoaki.
Kapa Haka takes a lot of commitment and hard work but performing to an audience and getting the sense of satisfaction is worth it!
In Team Tōtara all the Year 7 and 8 students participate in Kapa Haka each week. Team Tōtara teachers lead these sessions by teaching a range of waiata and haka. Often students take the stage to lead actions if they feel confident. There are also opportunities for individuals to lead the rest of the team each week. We welcome guests to join our Kapa Haka sessions. Whaea Adrienne has joined Team Tōtara multiple times to quiz our students on their knowledge and Mr Van often plays guitar. Every Friday there is an option for students to be part of Extension Kapa Haka too.