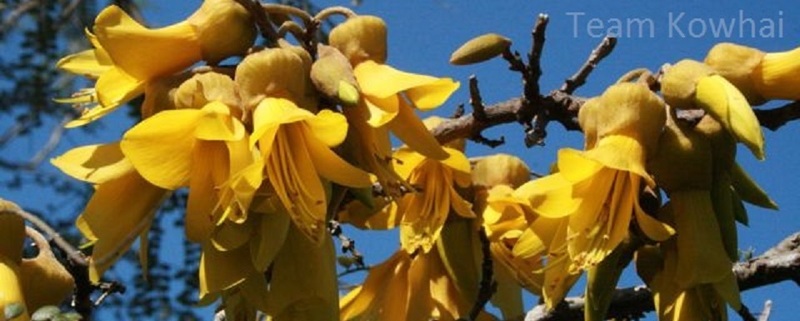 Team Kowhai - News
Term 3 Newsletter
Dear Parents/Caregivers,
Welcome back to Term 3 with Team Kowhai. We hope you have had a relaxing and enjoyable holiday break and the children are ready for another fun term of learning. As a team we continue this term with PMP, Kowhai Time, Kapa Haka, Singing and Jump Jam/Yoga/mindfulness.
Our inquiry topic for this term will focus on space which will be a fantastic follow-up to our Space Place visit in Term 2.
100 Days at School
On Tuesday 23 July we celebrated the 100th day at school this year. It was great to see all the children getting involved in the spirit of the day. The parade was amazing and it was lovely to have lots of adults stay for our snack and story. Thank you for all the help with the amazing costumes!
Preparing for Year 2
Moving into Term 3 our expectations of what the children can do for themselves and their behaviour will begin to increase. We will be encouraging them to be increasingly independent and solve minor problems by themselves rather than asking an adult for help. The children know how school works now and over the next two terms we will be focusing on preparing them for next year.
PMP
PMP began this week. Please remember to send your child to school in appropriate clothing. Please no tights or long dresses. Thank you to the parents that have offered to help. Team Kowhai are in desperate need of PMP helpers for this term. Without the required level of adult supervision, PMP will not be able to continue in its current format. Any adults are welcome, they do not have to have children in Team Kowhai. Grandparents, neighbours and friends are all welcome. PMP is on Monday, Tuesday and Thursday afternoons from 1:30-2:45.
If you are able to help, please email Lisa lhadfield@kns.school.nz or Kath kwalrond@kns.school.nz
| | | | |
| --- | --- | --- | --- |
| | MON | TUES | THURS |
| 1:30-2:45 | Rooms 4 and 5 | Room 8 and Tui Block (Group 1) | Tui Block (Group 2) |
New Zealand Film Festival
We are going on a trip to the Embassy Theatre to attend a special film screening as part of the NZIFF (New Zealand International Film Festival), called Shorts for Schools on Tuesday 6th of August. This is a selection of short films compiled especially for schools and is being shown in conjunction with the Film Festival that is taking place in Wellington currently. We will be leaving school at 9:10am on buses and returning at approximately 11:40am.
Te Ra Ahurea Cultural Day
On August 16, we will have a school-wide cultural day. This will be a day full of activities and events that celebrate the different cultures and languages within our school community.
Celebration of Learning
In week 6 of this term we will be holding our Celebrations of Learning. You will be invited to come along and spend some time with your child while they share all of their fantastic achievements in a relaxed and informal way. There will be more information to follow.
Kaboom Percussion
On September 11 the Kaboom Percussion group will be entertaining us. Cat and Josh will turn everyday items such as buckets, cups, chairs and more into amazing percussion instruments.
Assembly
Our assembly this term will be on Wednesday 18 September at 9:15am. Please pop this date in your diaries and come along to see us sing and dance.
Communication
Teachers in Team Kowhai have a range of ways of communicating. These include face-to-face chats at drop-off and pick-up time, whiteboard reminders, class emails, meetings with parents and SeeSaw. Please contact us at any stage if you have any questions or queries.
Kind regards,
Tui Block: Lisa Hadfield lhadfield@kns.school.nz , Kath Walrond kwalrond@kns.school.nz
Room 4: Helena Henley hhenley@kns.school.nz
Room 5: Maria Gorrie mgorrie@kns.school.nz
Room 9: Jo Stevens jstevens@kns.school.nz
Room 8: Louise Parsons lparsons@kns.school.nz , Julia Laidlaw jlaidlaw@kns.school.nz
JUNIOR BOOK ROOM HELP
Many thanks to the parents who helped last year with shelving books or processing our new readers.
We would appreciate any offers of assistance for this year. We read many books in a week at school and welcome any available help to return the books to the correct place. Our new books also need to be labelled, taped and stamped. Even if you only have ten minutes a day available for organising books this would help us tremendously. Full training will be provided! Please email me if you are able to help this year, indicating whether you are available to return books to the book room or process new books at home.
Kind Regards
Jo Stevens