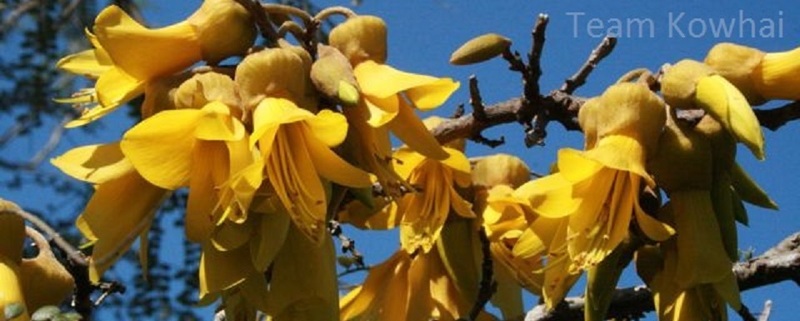 Team Kowhai - Term 3 - News
Dear Parents and Caregivers,
It's lovely to see everyone back at school and smiling after a restful break. We are refreshed and ready for an 'action packed' Term 3. There are a number of exciting events coming up this term that will need to be added to your calendars. We will brace ourselves for the cold weather, wrap up warm and enjoy all of the winter activities that we have going on in the classroom.
Room 8
Ms. Donovan and Ms. Mills have joined Team Kowhai and we would like to extend a big welcome to Room 8.
Celebration of Learning
Later this term you will be invited to attend our Celebration of Learning meetings. This is an opportunity for your child to share their learning with you. Keep it in the back of your mind and we will send you more information as it comes to light.
Dancesplash
Many or our Year 1 students have been rehearsing and have committed to be part of the Year 1 - 4 KNS Dancesplash Team. We will be performing on Friday 21st of September at 7:45pm.
There have been a variety of taster sessions run throughout Term 2 to give students the opportunity to come and see if they like it and now we have our enthusiastic team ready to go. Unfortunately, we are unable to take any late entries to the team now.
If your child has decided to participate in this event you will have received a permission slip today and it would be appreciated if it could be returned to school as soon as possible. More information about tickets, costumes and other arrangements will be provided in due course. Any questions, queries or concerns please contact Lisa Hadfield.
lhadfield@kns.school.nz
100 Days
We have been counting the days that we had at school so far and we will reach 100 days at school on Tuesday 31st of July. We plan to have a party to celebrate that our brains must be 100 days smarter. We plan to have a team shared afternoon tea and will be dressing up for the occasion. Look out for an additional notice for details of what to wear and what to bring.
Author Visit
We are lucky to have the author Paul Beavis visiting us on Tuesday 31st of July. He wrote: 'Mrs. Mo's Monster', 'What Are You Supposed to be' and 'Hello World' amongst other fabulous books. We can't wait to meet him!
Fire safety
The Firewise educators will be visiting Team Kowhai to teach us how to be safe during a fire. We will be discussing fire safety in our classrooms during the term so that we are experts before they arrive. The date will be confirmed later in the term.
NZIFF
On Thursday the 9th of August we are heading to the NZ International Film Festival to watch a series of short children's films. We will send a notice and permission slip home in the next few weeks so keep your eyes peeled.
Maths Week
Monday 13th August through to Friday 17th is Maths week at Karori Normal School. This is fun week of number-based activities within classrooms, teams and the school. On Thursday the 16th of August we will participate in a schoolwide team Maths activity.
We also have the ASB Getwise superhero coming to teach us about saving, spending and sharing money during this fabulous week.
Assembly
We have two assemblies for your diary this term:
Tuesday 21st August – 9:10am
Monday 24th September – 11am
We hope to see you all there.
Ongoing Programmes
Jump jam, Yoga, Singing, Kapa Haka and Library visits continue as usual.
Please contact us anytime at the following email addresses:
James Appleton jappleton@kns.school.nz
Lisa Hadfield lhadfield@kns.school.nz
Jo Stevens jstevens@kns.school.nz
Louise Parsons lparsons@kns.school.nz
Helena Henley hhenley@kns.school.nz
Maria Gorrie mgorrie@kns.school.nz
Nicola Donovan ndonovan@kns.school.nz
Thank you for ongoing support.
Team Kowhai
James Appleton, Lisa Hadfield, Louise Parsons, Jo Stevens, Helena Henley, Maria Gorrie, Ms Mills and Nicola Donovan.
JUNIOR BOOK ROOM HELP
Many thanks to the parents who helped last term with shelving books or processing our new readers.
We would appreciate any offers of assistance for this year. We read many books in a week at school and welcome any available help to return the books to their correct place. Our new books also need to be labeled, taped and stamped. If you have only fifteen minutes a day available for organising books this would help us tremendously. Full training will be provided!!! Please email me if you are able to help us this year, indicating whether you are available to return books in the book room or process new books at home.
Regards
Jo Stevens jstevens@kns.school.nz