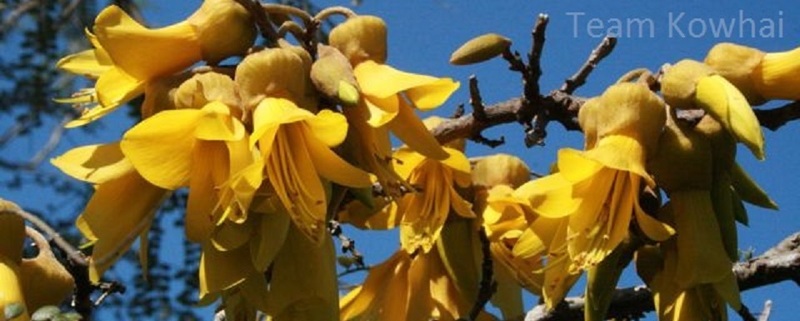 Team Kowhai - Term 4 - News
Dear Parents and Caregivers,
It's lovely to see everyone back at school and smiling after a restful break. We are refreshed and ready for a fun final term of 2018.
Room 8A
We would like to welcome Miss Pam Carr and room 8A to Team Kowhai. They joined us late last term and it is great to meet the new children as they arrive at school.
Assembly
We have one assembly for your diary this term:
Tuesday 6th November at 9:10am
We hope to see you all there.
End of Year Celebration
To celebrate the end of the school year and the upcoming festive period, we are putting on a concert with a variety of songs and performances. It is on Tuesday 18 December at 1:45pm and it would be great if whanau, friends and caregivers could all attend to enjoy the show!
Swimming
Our Physical Education programme in Term 4 includes six class swimming lessons at Karori pool (except for room 8A). The lessons begin on Monday 12 November. Keep an eye out for a separate notice coming home shortly. We require parent help for these lessons.
PMP (rooms 8 and 8A)
PMP is a programme aimed at developing a child's perceptions and understandings of themselves in relation to their world. It is a step by step programme that draws on facets of physical education, music, fitness, dance and gymnastics. Further information about PMP can be found here: http://www.movingsmart.co.nz/home/schools/pmp/what-is-perceptual-judgement/. Another note will be coming home shortly asking for adult help.
Sunhats
Sunhats are compulsory when children are outside in Term 4. They can bring one from home or wear a school sunhat. Hats must be full brimmed or a cap with a back flap.
Team Trip
We are planning an exciting and fun team trip for later in the term. Keep an eye out for a notice closer to the time.
Ongoing Programmes
Jump Jam, Yoga, Singing, Kapa Haka and Library visits continue as usual.
Please contact us anytime if you have any questions or concerns at the following email addresses:
James Appleton jappleton@kns.school.nz
Lisa Hadfield lhadfield@kns.school.nz
Jo Stevens jstevens@kns.school.nz
Louise Parsons lparsons@kns.school.nz
Helena Henley hhenley@kns.school.nz
Maria Gorrie mgorrie@kns.school.nz
Nicola Donovan ndonovan@kns.school.nz
Pam Carr pcarr@kns.school.nz
Michelle Mills mmills@kns.school.nz
Thank you for your ongoing support.
Team Kowhai
James Appleton, Lisa Hadfield, Louise Parsons, Jo Stevens, Helena Henley, Maria Gorrie, Nicola Donovan, Michelle Mills and Pam Carr.
JUNIOR BOOK ROOM HELP
Many thanks to the parents who helped last term with shelving books or processing our new readers.
We would appreciate any offers of assistance for this year. We read many books in a week at school and welcome any available help to return the books to their correct place. Our new books also need to be labeled, taped and stamped. If you have only fifteen minutes a day available for organising books this would help us tremendously. Full training will be provided!!! Please email me if you are able to help us this year, indicating whether you are available to return books in the book room or process new books at home.
Regards
Jo Stevens jstevens@kns.school.nz