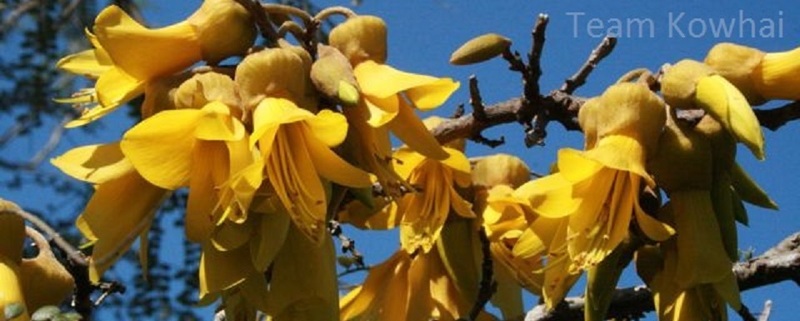 Team Kowhai - News
Term 4 Newsletter
Dear Parents/Caregivers,
Welcome back!
Spring has sprung, the weather is warm(ish) and the sunhats are on! It's hard to believe that it's Term 4 already. We hope you had a relaxing and enjoyable holiday break. The children definitely seem ready for another fun term of learning. As a team we continue this term with Kowhai Time, Library, Kapa Haka, Singing and Jump Jam/Yoga/mindfulness.
Welcome to Room 8
Welcome to Ms Parsons, Mrs Laidlaw and all of our newest children in Room 8! It is lovely to have you with us and joining in the fun that is Team Kowhai! It is wonderful to see our older Year 1 students supporting them in the playground and ensuring they feel safe and happy at school. Room 8 will have PMP sessions on Mondays starting from November the 4th. Parent support is essential for these fun sessions to take place so if you are free and keen to help out please email Lisa Hadfield (lhadfield@kns.school.nz) with the days you are available. Thank you in advance.
Firewise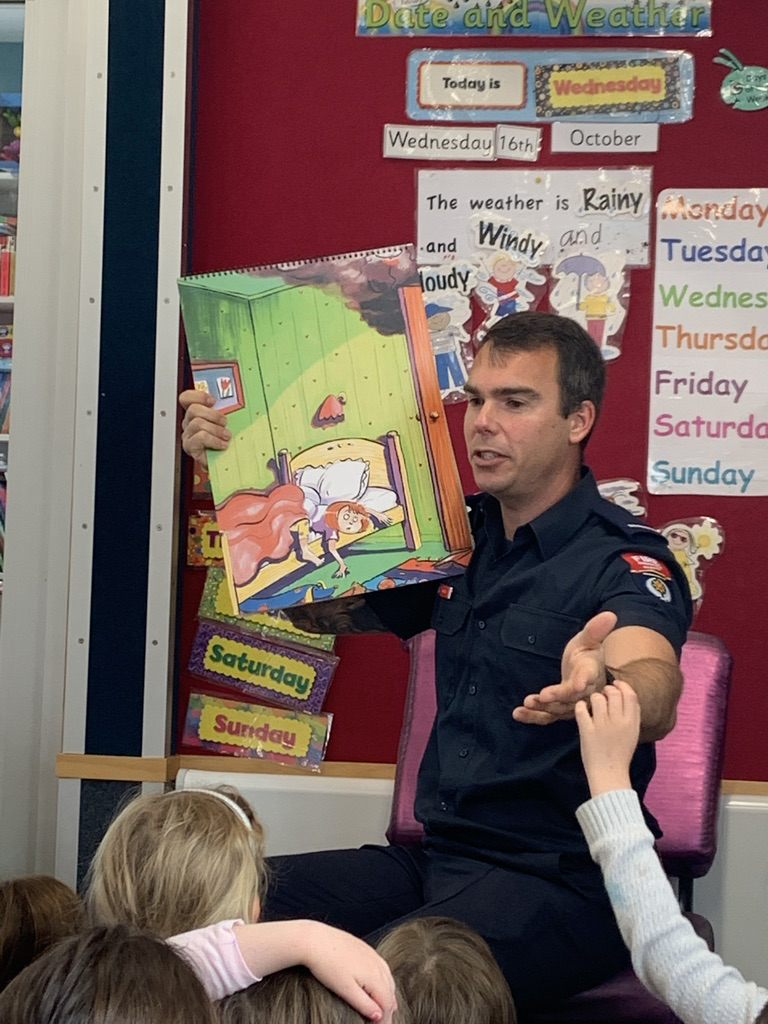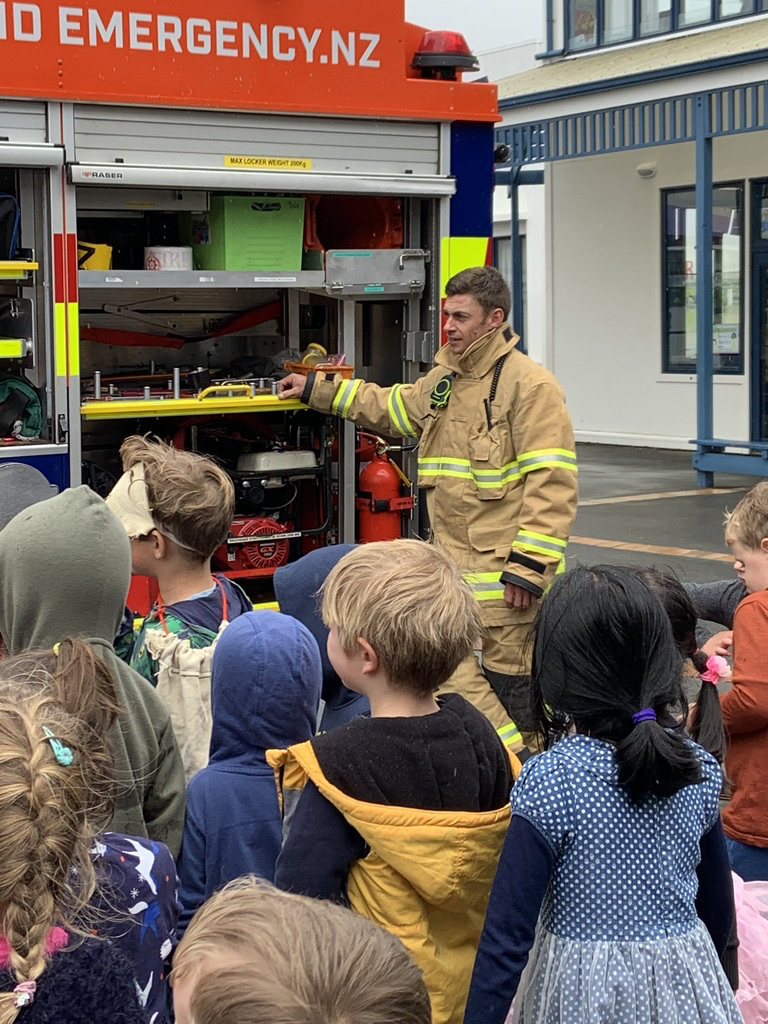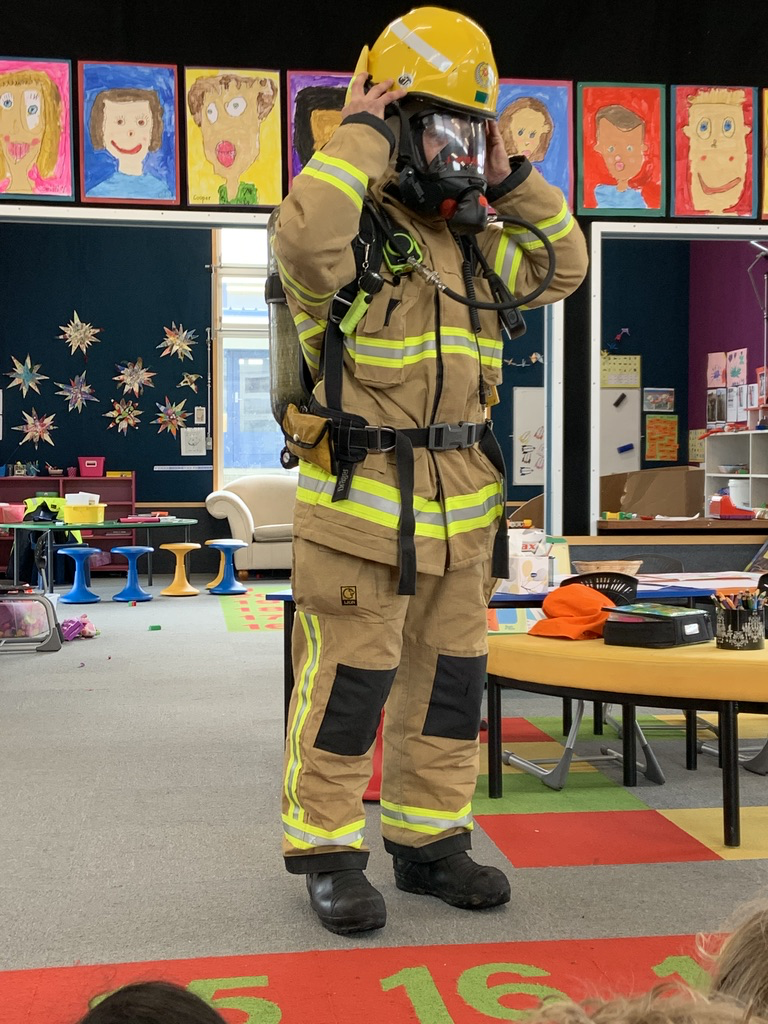 In week 1 we were lucky enough to have Micki and some of the other firefighters from Karori Fire Station come to visit. They taught us what to do in a fire - Get down, get low and get out! They showed us the clothing they wear and of course the fire engine!
Huntleigh Visits
Each term this year a group of our Team Kowhai students have performed for our Neighbours at Huntleigh Village. We have enjoyed singing the songs Mrs Ward has been teaching us and the residents at Huntleigh have loved our performances. They have invited us back again this term so we look forward to another lovely visit.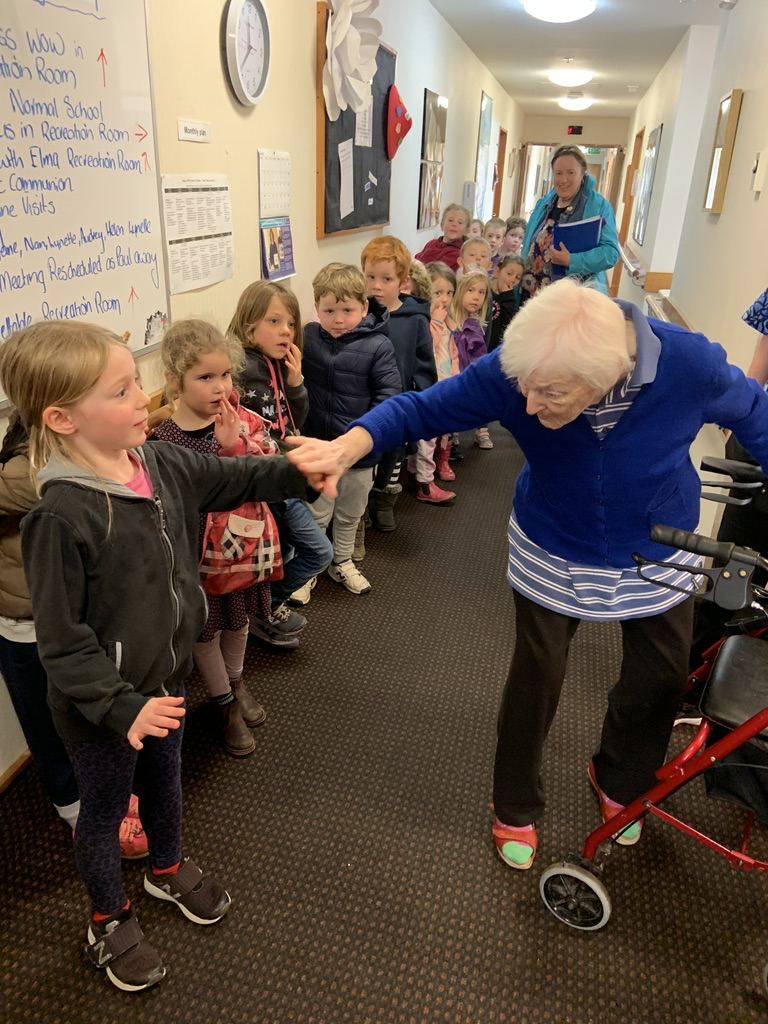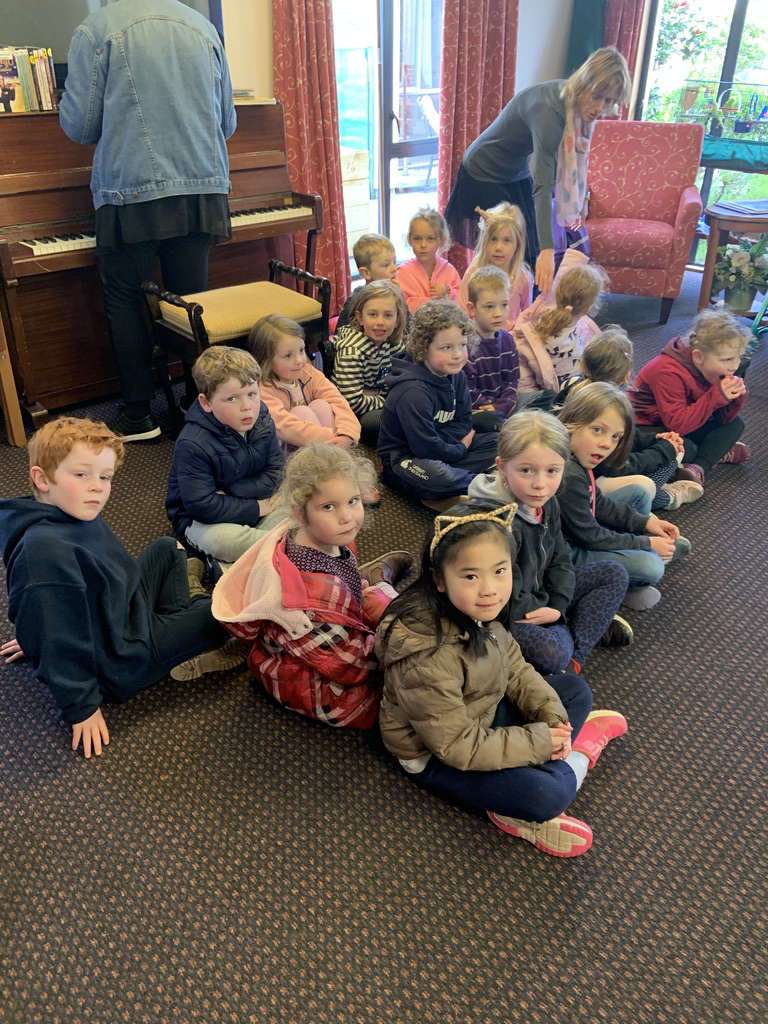 Library
All classes will continue to visit our library each week. The children are able to issue two books a week. Please remember to send these back the following week so that the students understand the routine of returning and issuing new books.
Sunhats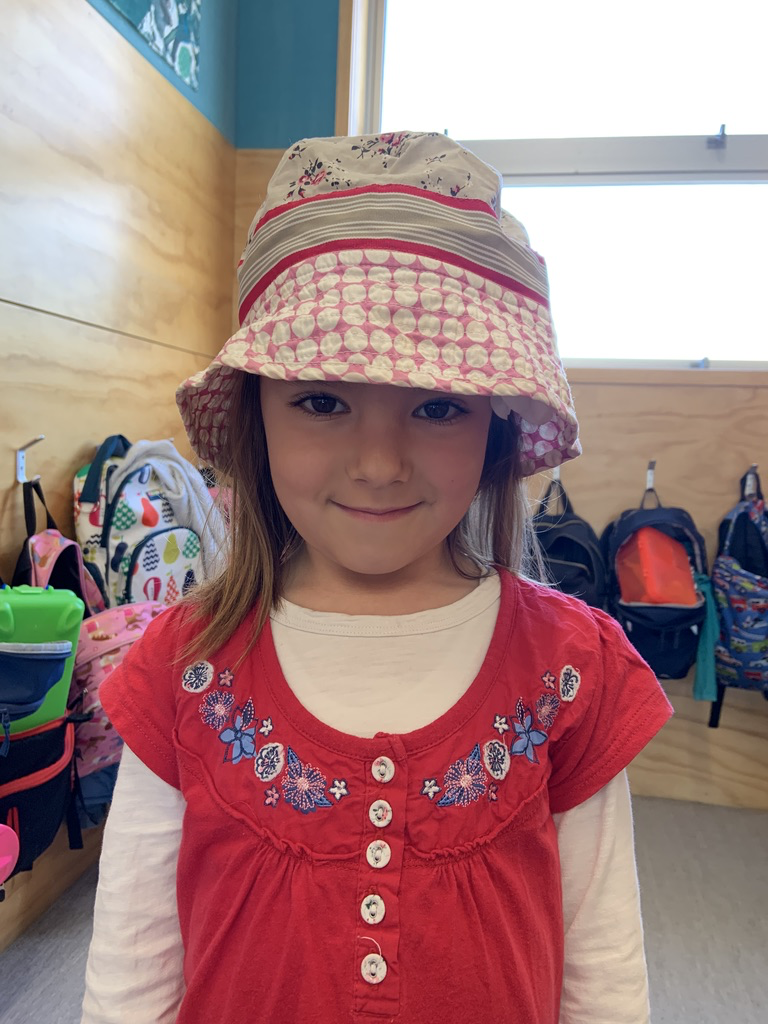 "Make sure your kids have got hats at school this term so they don't get sunburnt!" Chloe (Tui Block)
A reminder that all students need a full brimmed hat (bucket hat) at school every day in Term 4. Fingers crossed we have some sunshine to go along with them!
Swimming (Rms 4, 5, 9 and Tui Block only)
Swimming Lessons at Karori Pool have begun and will continue until week 7. Each class will have 7 lessons over these weeks. Your child will need to bring along togs, goggles and a towel on these days (preferably in a separate swimming or plastic bag). It is super helpful if your child is wearing clothes and shoes that enable them to dress and undress themselves with independence on their swimming days. We require as much parent support as we can muster for these sessions. Thank you to those parents who have already offered. It's not too late! If you are able to help us out please let us know and we will love you forever.
Assembly/ End of Year Concert
We will have one Assembly this term and an End of Year Celebration Concert at the end of the term. The Assembly will be 15th of November at 9:10am. Our End of Year Concert will be Tuesday, December 17th at 1:45 pm. These will both be in our school hall.
Science in a Van
Science in a Van will visit us this term and we can't wait to experience this amazing road show where the children will have the chance to see and engage with science in fun and interactive ways.
Book Room
We are always looking for keen helpers in our junior bookroom. There is still time to help this term and we would really love to have some volunteers who could continue helping in 2020. Training is provided and we are so grateful even if you can only spare a little time each week. If this is you, please contact Jo Stevens (jstevens@kns.school.nz) with the days and times you are available.
Preparing for 2020
We have been lifting our expectations of what the children can do for themselves and their behaviour as we head towards the end of the year. We have been encouraging them to be increasingly independent and solve minor problems by themselves rather than asking an adult for help. The children know how school works now and during term 4 we will continue to focus on preparing them for next year.
Enjoy term 4 and if you have any questions, queries or concerns please feel free to contact your child's teacher.
Kind regards,
Tui Block: Lisa Hadfield lhadfield@kns.school.nz , Kath Walrond kwalrond@kns.school.nz
Room 4: Helena Henley hhenley@kns.school.nz
Room 5: Maria Gorrie mgorrie@kns.school.nz
Room 9: Jo Stevens jstevens@kns.school.nz
Room 8: Louise Parsons lparsons@kns.school.nz , Julia Laidlaw jlaidlaw@kns.school.nz
JUNIOR BOOK ROOM HELP
Many thanks to the parents who helped last year with shelving books or processing our new readers.
We would appreciate any offers of assistance for this year. We read many books in a week at school and welcome any available help to return the books to the correct place. Our new books also need to be labelled, taped and stamped. Even if you only have ten minutes a day available for organising books this would help us tremendously. Full training will be provided! Please email me if you are able to help this year, indicating whether you are available to return books to the book room or process new books at home.
Kind Regards
Jo Stevens