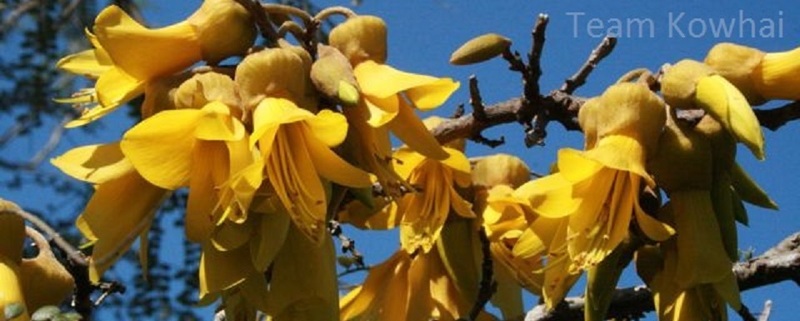 Team Kowhai - News
Term 2 Newsletter
Dear Parents/Caregivers,
Welcome back to Term 2 with Team Kowhai. We hope you had a relaxing and enjoyable holiday break and the kids are ready for another fun term of learning. We continue with PMP and Kowhai Time, and will also be meeting up daily for Jump Jam and Yoga. Our Inquiry topics for this term are Wellbeing and Space. We are lucky to have Harold the Giraffe coming with the Life Education team to visit us this term and we can't wait to see him. Harold will continue our work around mindfulness, being a kind friend and how to have a growth mindset. Keep your eye out for his yellow caravan parking up outside. To support our learning about Space, we will be going on a team trip (hurrah) on Thursday 4 July. A further notice will come out closer to the time with more details. Other areas of focus include:
Literacy: guided and independent reading, shared books, reading to the children, poems, phonics, handwriting and story writing

Mathematics: number knowledge and strategies, geometry (shape) and algebra

Te Reo: This term our Te Reo specialist Whaea Adrienne will be visiting the classes to teach us some new kupu

Visual Art: Chalk pastel and acrylic paint

Kowhai Time: A range of fun activities aimed at teaching the children skills for school (cutting, gluing, pencil grips, painting, relating to others, managing self, ball handling skills, large and fine-motor skills)

Kapa Haka: Most Tuesdays with Hemi

Singing: Every Thursday with our specialist music teacher Ms Ward

School Library Visits: Fridays
Communication
Teachers in Team Kowhai have a range of ways of communicating what learning is occurring in their classes. These include face-to-face chats at drop-off and pick-up time, whiteboard reminders, class emails, meetings with parents and SeeSaw. If you have any questions or require further information please see your child's teacher.
Karori Normal School Values
The Values at Karori Normal School are Empathy, Excellence, Integrity, Respect and Responsibility. We base a lot of our conversations and learning around these values. We encourage you to talk with your child about these values. We are currently focussing on the values of respect and responsibility when discussing playground behaviour.
Homework
Reading will come home most nights. The reading may be a reading book, library book, poem folder or something your child has written. Establishing good routines are beneficial when children are learning to read. We will send books home regularly and it would be great if you could read these with your child. If they want to read to you, this would great, but if they don't want to, you can read to them. The most important thing is that your child is immersed in language and keeps a positive attitude to learning and books. Basic sight words and alphabet cards may also be sent home to support your child's learning, along with some fun ways to implement them at home. When you read with your child have fun with the way it sounds, read with expression like talking. This models a behaviour that makes reading fun, not a task to be completed. Reading to and with your child should continue to be a fun, relaxing and bonding time. If you have any questions about anything, please talk to your child's teacher.
Huntleigh Rest Home
We will take a small group of volunteer singers to Huntleigh Rest Home to perform for the elderly residents this term. Team Kowhai love to support the community.
Assembly
Our assembly this term will be on Wednesday 26th June at 9:10am in our School Hall. Please come along so that we can sing and dance for you.
General Reminders
If your child brings in toys to school they need to understand that they are responsible for them.

Learning independence and self-management is important so please encourage your child to unpack his or her schoolbag each morning.
Kind regards,
Tui: Lisa Hadfield, Kath Walrond and James Appleton: tuiteachers@kns.school.nz
Room 9: Jo Stevens: jstevens@kns.school.nz
Room 4: Helena Henley: hhenley@kns.school.nz
Room 5: Maria Gorrie: mgorrie@kns.school.nz
JUNIOR BOOK ROOM HELP
Many thanks to the parents who helped last year with shelving books or processing our new readers.
We would appreciate any offers of assistance for this year. We read many books in a week at school and welcome any available help to return the books to the correct place. Our new books also need to be labelled, taped and stamped. Even if you only have ten minutes a day available for organising books this would help us tremendously. Full training will be provided! Please email me if you are able to help this year, indicating whether you are available to return books to the book room or process new books at home.
Kind Regards
Jo Stevens