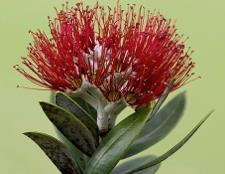 Team Pohutukawa - Year 2 & 3, 2019
He Hui Mihimihi 2019
Team Pohutukawa Y2/3
We will begin the 2019 school year with two days of He Hui Mihimihi - Meet and Greet meetings. Year 2 & 3 teachers will be at school on Thursday 31st January and Friday 1st February. We would like to welcome families to come along to one of these meetings during the times listed below. Children and families will have an opportunity to meet their teacher, explore their classroom and socialise with other children.
As classes will be working collaboratively together through the year your children will also have the opportunity to explore their partner classroom and any shared spaces.
We will not be having a booking system, so please feel free to come to your child's classroom and stay for as long as you would like within the given timeframe.
If you would like to make a separate time to meet the teacher one on one please feel free to email and arrange an alternative time.
The purpose of the He Hui Mihimihi is:
● For children and families to meet the teacher.
● For children and families to meet each other.
Thursday 31st January

Friday 1st February

9:00am - 10:00am

2.30pm - 3.30pm

9:00am - 10:00am

2.30pm - 3.30pm
Regards,
Phil McIntosh, Sam Cockerton, Libby Allwood, Gemma Bryant, Sam Butts, Pam Carr,
Jacqui Croft & Michele Mills