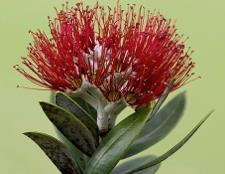 Team Pohutukawa - Year 2 & 3, 2018
Kia ora, Ni hao, Bonjour, Talofa, Bula, Hallo, Guten Tag, Goede dag, Annyong, Buenos días,
Sur sday, Xin chao, Merhaba, Privyet and Namaste!
Term 2 is well and truly underway with students in Team Pohutukawa (Year 2 and 3) settled in for the new term and all that it has to offer.
Our intention in these newsletters is to provide you with a brief overview of the learning programme and experiences that will take place across the classes in Team Pohutukawa during the term. Please don't hesitate to speak with one of us if you have any further questions about this term's learning programme.
Inquiry
During Term 2, classes will be focusing on the concept of Change. Classes will approach this in different ways so be sure to ask your child about what they are learning in class.
Mathematics
During maths, this term's focus will be continuing to learn strategies to solve addition and subtraction problems. Classes will also be exploring topics related to strand themes.
A maths basic facts programme is administered within each class, which may also include weekly basic facts home tasks. Number identification and sequencing, grouping, and place value activities are also woven into mathematics lessons.
Literacy
This term, students are being provided with opportunities to practice correct letter formation, develop a love for writing as well as opportunities to write recounts, stories and explanations.
Within the reading programme, a range of decoding and comprehension strategies will continue to be taught and reinforced. This may include asking and responding to questions, making and justifying inferences, identifying key words, summarising main ideas, and identifying structural features of non-fiction texts, such as using a contents, index and glossary.
Home readers will be sent home 4 times per week in their book bags. Some of these books may be at their instructional level after they have read with the teacher. The other books will be taken from their browsing boxes. Browsing box books will be at least one level lower than their instructional level and should sound easy when read aloud. Browsing box books are not an indication of your child's current reading level. The purpose of home readers is to develop fluency, consolidate learning at school and to promote the enjoyment of books. If your child is enjoying a book of their choice from home or the library feel free to read this instead. If you have any concerns or questions regarding home readers, please do not hesitate to contact your classroom teacher.
Spelling home learning sits alongside various other spelling, punctuation and literacy activities occurring within Year 2 and 3 classes. The spelling words that are taken home relate to each child's individual learning needs. All children will receive spelling words to learn each week.
Kapa Haka
All Team Pohutukawa classes will attend 8 x 30 minute Kapa Haka sessions on Wednesdays this term.
Cross Country
School Cross Country will be taking place on 30th May at Karori Park. To get ready for this, we will be training as a team Mondays, Wednesdays and Fridays, weather dependent. It would be helpful if the children were wearing suitable running shoes on these days and if they could bring in a drink bottle with water.
Dancesplash
This term Lisa Hadfield is running "Come and See if You Like it" (Dancesplash) sessions in the school hall on Monday and Tuesday lunchtimes. This gives all of our newer students, or those that have always wanted to see what all the fuss is about, a chance to come along and have a go. These sessions are also open to those students that have been in the team before and want to jump around and learn some new moves in preparation for the proper rehearsals to begin. Year 4's will come along on Monday lunchtimes and Year 1 to 3 will come along on Tuesdays. Towards the end of the term the students will then need to decide if they would like to commit to the team. This would mean that they will be available on the Big Night - Friday 21st September and would attend regular rehearsals in their lunchbreak during Term 3. If your child commits to the team at the end of this term we will send out permission slips and all of the extra information you will need so that you are in the loop.
Any questions feel free to grab me in the playground or flick me an email.
Lisa Hadfield
Learning areas (Social sciences, Science, Health, Sport and P.E, Arts, Technology, Te Reo Maori)
These learning areas will be integrated throughout our daily inclass programmes.
Dates to note in Term 2:
● School Cross Country – 30 May
● Open morning - 7 May
● Matariki – Starts 15 June
● School Disco - 25 May
Sincere thanks for taking the time to read this term's newsletter. We look forward to seeing you throughout the term. Please remember to come in and see us if you have any questions or send us an email.
Kind regards
Team Pohutukawa Teachers
● Christiane Ker - cker@kns.school.co.nz
● Gemma Bryant - gbryant@kns.school.nz
● Sam Cockerton (Assistant Team Leader) - scockerton@kns.school.nz
● Sophie Bishop - sbishop@kns.school.nz
● Wilhelmina Wooff - wwooff@kns.school.nz
● Phil McIntosh - (Team Leader) pmcintosh@kns.school.nz
● Libby Allwood - lallwood@kns.school.nz
● Jacqui Croft - jcroft@kns.school.nz