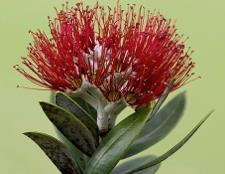 Team Pohutukawa - Year 2 & 3, 2018
Kia Ora,
Welcome back to school. We hope you have all had a wonderful Christmas and a relaxing holiday this summer. We enjoyed meeting you at our He Hui Mihimihi. We have all had a great few days getting to know your children and hearing about all the wonderful things you have all been doing over the holidays.
Again this year Karori Normal School teams are all named after New Zealand Trees names. The Year 2/3 cohort is named Team Pohutukawa.
In Team Pohutukawa this year we have:
● Christiane Ker in Room 6
● Gemma Bryant in Room 7
● Sam Cockerton in Room 10 (Assistant Team Leader)
● Sophie Bishop in Room 11
● Wilhelmina Wooff in Room 12
● Phil McIntosh in Room 13 (Team Leader)
● Libby Allwood in Room 16
● Jacqui Croft in Room 17
Our Topics for Term 1
During the first few weeks of school each classroom will be working on getting to know each other and building a positive and supportive classroom culture. This is also when teachers will work on establishing the routines and systems within the classroom.
This term we will also be doing the 'keeping ourselves safe' programme. keeping ourselves safe consists of a range of child protection resources and activities to help students learn and apply a range of safety skills that they can use when interacting with others.
For more information see the keeping ourselves safe website information page for parents: http://www.police.govt.nz/advice/personal-and-community-advice/school-portal/resources/successful-relationships/keeping-1
Later in the term we will start a new inquiry and will be exploring the key concept of Diversity further. Each class will approach this concept differently so talk to your classroom teacher if you would like more information about what may be covered.
An overview of what we are learning in each curriculum area is outlined below:
Maths - Statistics (graphing), Measurement (time) and Numeracy (Addition and Subtraction)
Writing- Recounts, poetry, procedural and reports
Reading – Retell, Main ideas and Summarising the key points
PE – Athletics and Gymnastics
Te Reo –Mihi
Kapa Haka / Te Reo
This year all Year 2 and 3 children will also attend Kapa Haka on a Wednesday. All children will be given the opportunity to learn some waiata this Term. Later in the year we will have the opportunity to have some Te Reo lessons with Adrienne Troughton. It is likely that this will be in Term 3 and the topics covered in these lessons will be shared at the start of Term 3.
Sunhats
This year we would like the children to bring their own wide-brimmed or bucket hat to school. In our classes we are encouraging the children to start taking some more responsibility for being sun smart. We do have some school hats that the students can use but would love it if more of the children could bring their own so that they can be wearing the hats to and from school as well.
General reminders:
Please ensure you name all your child's belongings. This can make it much easier to match up lost property with owners at the end of the day and saves you time having to look through the lost property box.
Please remind children they are welcome to bring items to play with at break times however it is notthe school's or teacher's responsibility if they get lost or broken - please talk with your child so they understand this.
When packing your child's lunch it would be helpful to make sure your child is able to open any packets or containers included. Some packaging is quite difficult to open resulting in children not always eating their lunches.
When possible we like to make the most of sunny days by getting outside for PE and sport. Could you ensure that your child wears appropriate shoes to school everyday so that they are prepared for such occasions. Our P.E day is on a Monday.
We encourage independence as much as possible so it would be really helpful if children could be responsible for making sure they hang their own bags up, look for any property that may have been misplaced and return their books to the correct place.
Regards,
Team Pohutukawa Teachers