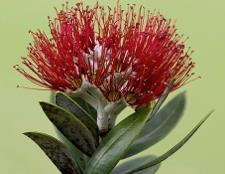 Team Pohutukawa - Year 2 & 3, 2019
Team Pohutukawa Newsletter
Kia Ora,
Welcome back to school. We hope you have all had a wonderful Christmas and a relaxing holiday this summer. We enjoyed meeting you at our He Hui Mihimihi. We have all had a great few days getting to know your children and hearing about all the wonderful things you have all been doing over the holidays.
Again this year Karori Normal School teams are all named after New Zealand Trees names. The Year 2/3 cohort is named Team Pohutukawa.
In Team Pohutukawa this year we have:
Pam Carr (Ms Pam) in Room 6
Jacqueline Croft (Ms Croft) in Room 7
Sam Butts (Mr Butts) in Room 10
Libby Allwood (Mrs Allwood) in Room 11
Michele Mills (Ms Mills) in Room 12
Sam Cockerton (Mr Cockerton) in Room 13 - Assistant Team Leader
Gemma Bryant (Miss Byrant) in Room 14
Phil McIntosh (Mr McIntosh) in Room 15 - Team Leader
Our Learning in Term 1
During the first few weeks of school each classroom will be working on getting to know each other and building a positive and supportive classroom culture. This is also when teachers will work on establishing the routines and systems within the classroom.
This term we will also be working through the 'Kia Kaha' programme. For more information see the Kia Kaha website information page for parents: http://www.police.govt.nz/advice/personal-and-community-advice/school-portal/resources/successful-relationships/kia-kaha
Later in the term we will start a new inquiry and will be exploring the key concept of Identity further. Each class will approach this concept differently so talk to your classroom teacher if you would like more information about what may be covered.
Stationery
It has come to our attention that a number of items were inadvertently left off our stationary list . These are used regularly and are an important part of our classroom programmes. We would appreciate it if you could purchase 4 whiteboard markers and two erasers for your child.
We apologise for any inconvenience caused.
Sunhats
This year we would like the children to bring their own wide-brimmed or bucket hat to school. In our classes we are encouraging the children to start taking some more responsibility for being sun smart. We do have some school hats that the students can use but would love it if more of the children could bring their own so that they can be wearing the hats to and from school as well.
Celebration Mornings:
We will hold a celebration open morning later in the term. This will be a chance for your child to celebrate their learning and acheivements over the term. A date for this morning will be confirmed over the coming weeks.
Homework
Each class will send home readers at least four times a week. Some of books will be chosen by the teacher and will be at their instructional level. Other books will be chosen by the children themselves. Readers sent home will not be challenging or difficult. The purpose of these is to encourage independent reading skills and enjoyment of reading.
We will not be sending homework sheets or further home learning tasks. If you wish to provide activities for your child, please see your classroom teacher who will direct you to useful websites.
General reminders:
Please ensure you name all your child's belongings. This can make it much easier to match up lost property with owners at the end of the day and saves you time having to look through the lost property box.
Please remind children they are welcome to bring items to play with at break times however it is not the school's or teacher's responsibility if they get lost or broken - please talk with your child so they understand this.
When packing your child's lunch it would be helpful to make sure your child is able to open any packets or containers included. Some packaging is quite difficult to open resulting in children not always eating their lunches.
When possible we like to make the most of sunny days by getting outside for PE and sport. Could you ensure that your child wears appropriate shoes to school everyday so that they are prepared for such occasions. Our P.E day is on a Monday.
We encourage independence as much as possible so it would be really helpful if children could be responsible for carrying their bags, making sure they hang their bags up, look for any property that may have been misplaced and return their books to the correct place.
Regards,
Team Pohutukawa Teachers