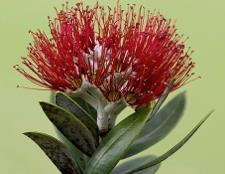 Team Pohutukawa - Year 2 & 3, 2018
Term 4 Newsletter
Team Pohutukawa Newsletter
Kia ora, Ni hao, Bonjour, Talofa, Bula, Hallo, Guten Tag, Goede dag, Annyong, Buenos dias, Sour sdey, Xin chao and Namaste!
Term 4 is underway with the weather warming up and the school gala to look forward to this weekend. As per usual, Term 4 is packed full of various activities, both inside and outside the classroom, and we hope all students enjoy their final term of 2018.
The intention of this term's newsletter, as with previous Pohutukawa newsletters, is to provide you with a brief overview of the learning programme and experiences taking place across the Year 2/3 classes in Term 4. Please don't hesitate to speak with one of us if you have any further questions about this term's learning programme.
Inquiry
During Term 4's inquiry and integrated topic, Year 2/3 classes will explore the concept of cause and effect. Classes will be exploring local, national and/or global issues and be encouraged to start thinking about the impact that we have on these issues. We will be talking with your children about a range of different social issues and seeing what they are interested in investigating further. Where possible, the ideas and concepts will also be woven into class reading, writing and maths programmes. Please see your child's classroom teacher if you would like to know more specific details about what is happening in your child's class.
Kapa Haka
All Team Pohutukawa classes will continue to attend 45-minute Kapa Haka sessions on Wednesday mornings. These sessions are led by Christiane Ker, the school's lead teacher in Māori.
Kōrero Books
We will be sending home Korero books again in Week 9. Please take the time to have a look through your child's work and all of the beautiful work they have produced this year.
Music
With successful Artsplash choir and Dancesplash performances also behind us for another year, all Year 2/3 students have now returned to regular singing sessions, led by our specialist music teacher Ms Jacqueline Ward.
Swimming
We have swimming lessons at Karori Pool this term. Classroom teachers will be able to inform you when your child will be swimming. Please help to remind your child to bring their togs, towels and swimming goggles on the correct days. A little extra lunch on these days can be great for some of the children too as they do get tired.
Sunhats
As the weather starts getting warmer again, we will be encouraging the children to be sun smart by wearing sun hats when outside. We would like the children to bring their own wide-brimmed or bucket hat to school again. We do have some school hats that the students can use if the children forget.
Open Morning
We will look to hold our final open morning/Christmas celebration in Week 9 or 10. Information will be sent out to families in the coming weeks.
Thank you for taking the time to read this term's Team Pohutukawa newsletter.
We look forward to seeing you throughout the term.
Kind regards
Team Pohutukawa Teachers
● Christiane Ker - cker@kns.school.co.nz
● Gemma Bryant - gbryant@kns.school.nz
● Sam Cockerton (Assistant Team Leader) - scockerton@kns.school.nz
● Sophie Bishop - sbishop@kns.school.nz
● Wilhelmina Wooff - wwooff@kns.school.nz
● Phil McIntosh - (Team Leader) pmcintosh@kns.school.nz
● Libby Allwood - lallwood@kns.school.nz
● Jacqui Croft - jcroft@kns.school.nz