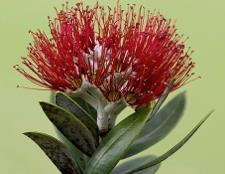 Team Pohutukawa - Year 2 & 3, 2019
Team Pohutukawa Newsletter
Kia ora, Ni hao, Bonjour, Talofa, Bula, Hallo, Guten Tag, Goede dag, Annyong, Buenos días, Sur sday, Xin chao, Merhaba, Privyet and Namaste!
Term 4 is underway with the weather warming up and the school gala to look forward to this weekend. As per usual, Term 4 is packed full of various activities, both inside and outside the classroom, and we hope all students enjoy their final term of 2019.
Kapa Haka
Every Tuesday, all Team Pohutukawa classes will continue to attend a 30 minute Kapa Haka session delivered by Matua Hemi.
Soccer in Schools
In weeks 1 – 4 all of the classes in Team Pohutukawa will receive four, 45 minutes soccer sessions run by Waterside Karori Football Club (WKFC). The in Schools Programme is based off the New Zealand Football, football in schools model and their primary focus is to create a fun environment for kids to learn the game. The ultimate goal for WKFC is to engage children to become active and participate in the sport long term so they become happier, healthier and more socially active.
ASB Sports Trip
We are lucky enough to be going on a trip to the ASB Sports Centre in Week 1 or Week 2. This will be a very fun trip and will see us participate in four different games, for 45 minutes each. The games will be: Floorball, Futsal, Dodgeball and Inflatables. All the sessions will be run by trained coaches.
Music / Singing
With successful Artsplash choir and Dancesplash performances also behind us for another year, all Year 2/3 students have now returned to regular singing sessions, led by our specialist music teacher Ms Jacqueline Ward
End of Year Picnic
To celebrate the end of the year, we will be having a team trip to the Wellington Botanic Gardens at the end of the Term 4. We held this event for the first time in 2018 and found that it was a great chance for us to all come together and reflect on what has been a fantastic year. Parents, carers and other family members are welcome on the day. The date for this event will be confirmed soon.
Sunhats
As the weather starts getting warmer again, we will be encouraging the children to be sun smart by wearing sun hats when outside. We would like the children to bring their own wide-brimmed or bucket hat to school again.
KNS Gala
The KNS Gala is taking place on Saturday, October 19th. This is our most significant annual school fundraiser and in past we have raised up to, and over $60,000 each year. Gates open from 11am to 2pm – we hope to see you there!
Events to look forward to in Term 4
-ASB Sports trip
-End of Year Open morning
-Soccer in Schools
-End of year picnic
-KNS Gala
Sincere thanks for taking the time to read this term's
Newsletter. We look forward to seeing you throughout
the term. Please remember to come in and see us if
you have any questions or send an email.
Kind regards,
Team Pohutukawa Teachers