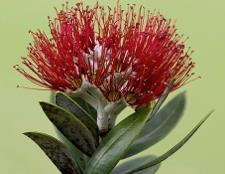 Team Pohutukawa - Year 2 & 3, 2018
Term 3 Newsletter
Kia ora, Ni hao, Bonjour, Talofa, Bula, Hallo, Guten Tag, Goede dag, Annyong, Buenos dias, Sour sdey, Xin chao and Namaste!
Term 3 is well and truly underway with students in Team Pohutukawa have settled in for the new term and all that it has to offer.
Our intention in these newsletters is to provide you with a brief overview of the learning programme and experiences that will take place across the classes in Team Pohutukawa during the term. Please don't hesitate to speak with one of us if you have any further questions about this term's learning programme.
Artsplash and Dancesplash
A number of Year 3 students are participating in Artsplash on Tuesday 18 September. We have both Year 2 and Year 3 students performing in Dancesplash on Friday 21 September.
Artsplash is a week-long arts festival, sponsored by Wellington City Council, which brings together primary schools throughout Wellington to celebrate dance, music, drama, visual art, and wearable art. Students involved are currently full steam ahead with rehearsing for their performances. Information regarding the performance and purchasing tickets to attend these performances will be sent home in the coming weeks. Tickets will be sold through the school office.
Karori Library visits
Throughout this term, some Year 2/3 classes will pay a visit to the Karori Library. Your classroom teacher will inform you of the date of your visit as soon possible. If your child has a card for Wellington City Libraries, please send it along on the day of their visit to Karori Library as they are unable to get books out without their cards.
Kapa Haka
All Team Pohutukawa classes will continue to attend 45-minute Kapa Haka sessions on Wednesday mornings. These sessions are led by Christiane Ker, the school's lead teacher in Maori.
Te Reo
Later in the term, all children will receive weekly Te Reo Maori lessons with our specialist Māori teacher Adrienne Troughton.
Cross Country
Unfortunately our Cross Country was unable to take place last term due to bad weather. Instead, we will hold a Team Pohutukawa cross country in Week 5, Friday 24 August. After the roll, all students will meet at Ben Burn park by 9.20am with an aim to start the first race at 9.30am. We welcome all parents and caregivers to come along and support.
Dates to note in Term 3:
New Zealand International Film Festival: Short Films for Schools Trip – Wednesday 9 August

Cross Country - Friday 24 August

Artsplash choir performance – Tuesday 18 September

Dancesplash performance – Friday 21 September

Celebration of Learning – TBC
Thank you for taking the time to read this term's Team Pohutukawa newsletter.
We look forward to seeing you throughout the term.
Kind regards
Team Pohutukawa Teachers
● Christiane Ker - cker@kns.school.co.nz
● Gemma Bryant - gbryant@kns.school.nz
● Sam Cockerton (Assistant Team Leader) - scockerton@kns.school.nz
● Sophie Bishop - sbishop@kns.school.nz
● Wilhelmina Wooff - wwooff@kns.school.nz
● Phil McIntosh - (Team Leader) pmcintosh@kns.school.nz
● Libby Allwood - lallwood@kns.school.nz
● Jacqui Croft - jcroft@kns.school.nz