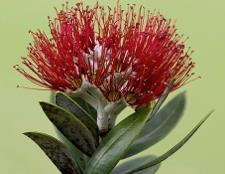 Team Pohutukawa - Year 2 & 3, 2019
Team Pohutukawa Newsletter
Kia Ora,
Kia ora, Ni hao, Bonjour, Talofa, Bula, Hallo, Guten Tag, Goede dag, Annyong, Buenos días, Sur sday, Xin chao, Merhaba, Privyet and Namaste!
Term 3 is well and truly underway with students in Team Pohutukawa (Year 2 and 3) settled in for the new term and all that it has to offer. We would like to say a very big thank you to all of those parents and carers who were able to attend our 'End of Term Celebration Hui' last term. It was a great to see so many of you there.
Inquiry
During Term 3, classes will be exploring the concept of 'Systems'. Each class will approach this in different ways so be sure to ask your child or their teacher about what they are learning in class.
Kapa Haka
Every Tuesday, all Team Pohutukawa classes will continue to attend a 30 minute Kapa Haka session delivered by Matua Hemi.

Te Reo
This term, children will receive six Te Reo Māori lessons with our specialist Māori teacher Adrienne Troughton. These sessions are a great chance for the children to revise the Te Reo Māori they already know, as well as learn the Māori words for common classroom items.
New Zealand International Film Festival
We are lucky enough to be attending the New Zealand International Film Festival
in Week 3. More details regarding this trip will be sent to you separately.
Celebration of Learning
This term, we will be holding Celebration of Learning sessions. These are a chance for you to spend time with your child, looking through the work they have produced and the amazing learning they have done throughout the year. Please keep an eye out for more information which will be sent out closer to the time.
Karori Library Visits
Throughout this term, some of the Year 2/3 classes will pay a visit to the Karori Library. Your child's teacher will inform you of the date of your visit as soon as it has been arranged. If your child has a membership card for Wellington City Libraries, please send it along on the day of their visit to Karori Library as they will be unable to issue books without one.
Artsplash and Dancesplash
A number of Year 3 students are participating in Artsplash on Monday 16 September (Week 9). We have both Year 2 and Year 3 students performing in Dancesplash on Thursday 19 September (Week 9).
Artsplash is a week-long arts festival, sponsored by Wellington City Council, which brings together primary schools throughout Wellington to celebrate dance, music, drama, visual art, and wearable art. Students involved are currently full steam ahead with rehearsing for their performances. Information regarding the performance and purchasing tickets to attend these events will be sent home in the coming weeks. Tickets will be sold through the school office.
Kaboom Performance
In Week 8 we are lucky enough to have the percussion duo known as 'Kaboom', coming to KNS to perform a show for us. This will be a very engaging, entertaining and exciting experience for all of the children.
Dates to note in Term 3:
-New Zealand International Film Festival: Short Films for Schools trip - 6th or 7th August (Week 3).
-Artsplash Choir Performance - Monday 16 September (Week 9).
-Dancesplash Performance - Thursday 19 September (Week 9).
-Celebration of learning - Wednesday 28th August (Week 6).
-Kaboom Performance - Wednesday 11th of September (Week 8).
Sincere thanks for taking the time to read this term's
Newsletter. We look forward to seeing you throughout
the term. Please remember to come in and see us if
you have any questions or send an email.
Kind regards,
Team Pohutukawa Teachers