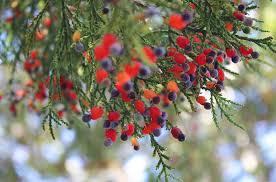 Welcome to the Team Kahikatea page.
This year we have 7 classes and 7 teachers in the team.
We aim to create a positive learning environment within our team which is imbued with the Karori Normal School Values of Excellence, Integrity, Respect, Responsibility and Empathy.
Term 4 Newsletter
Wow the year has gone so fast! It is our pleasure to welcome all new families to school and Team Kahikatea. Welcome back to another exciting term.
Students are currently preparing for camp in week 5. Below is a list of important reminders for camp.
Please remind your child to bring in a wide brimmed hat if they want to wear their own at school. We require all students to wear hats in Terms one and four.
If you have any concerns regarding your child please do not hesitate to contact their classroom teacher or David Wong as the Team Leader. Teachers can be reached via email.
Student Opportunities
There are a range of new opportunities happening this term for students.
Mrs Jaqueline Ward continues to work with the talented Year 5/6 Choir in preparation for this year's Cushion Concert. Many students continue to attend orchestra rehearsals on Thursday mornings, and instrumental lessons on Wednesday afternoons.
Year 6s have the chance to sign up to be Road Patrol Monitors.
Integrated Topic
Our major focus this term is the concept "systems". Students will be learning what it means and then identify where it occurs in the world around us. Students will then be given the opportunity to further investigate what interests them linked to the concept.
Cooperative group work will also be a focus, this links in well with our camp and the Key Competencies "Participating and Contributing".
Keeping Ourselves Safe
Classes will also be participating in the KOS programme this term.
Keeping Ourselves Safe consists of a range of child protection resources to help children and young people learn and apply a range of safety skills that they can use when interacting with others.
The year 4–6 resources help students to learn:
a range of safe practices that they can use when interacting with others
what they can do if they have been or are being abused
what happens when abuse is reported.
If you would like to look at the resource that will be used in the class go to the link below:
http://www.police.govt.nz/advice/personal-and-community-advice/school-portal/resources/successful-relationships/kos-4-6
If you have any questions about the programme please contact David Wong or Andrea Peetz via email.
Athletics
Our Athletics Day is in week 3 Thursday 1st November at Benburn Park, with the postponement day on Wednesday 7 November. Classes have been working hard on developing their skills in each event.
Camp Reminders
Thank you to those who have made full payment for camp or who are currently paying in instalments. A reminder that there is a camp information evening tonight in Room 26 at 6pm.
A big thank you to all the parents who offered to help and the parents who are coming.
Important Reminders:
1. Remember to bring morning tea and lunch for the first day
2. Be sunsmart and remember to pack sunscreen and a good wide brimmed hat.
3. If your child takes medication this needs to be in a container or plastic bag, clearly labelled with your child's name, class and dosage. This needs to be handed in to their class teacher when the roll has been done in their classrooms.
4. Home baking will be collected when we get to camp so packing it at the top of your bag would be a good idea. Home baking needs to be clearly labelled with the ingredients.
5. Please label everything as we always end up with a pile of clothing, sleeping bags, towels, and socks.
6. Please let your child help with the packing so they know what and where everything is in their bag.
Stationery
Please check that your child has all the equipment they need. Often rulers, white board markers, pens and pencils need replenishing.
Regards
Team Kahikatea
Kane O'Connell Room 19- koconnell@kns.school.nz
David Wong Room 20 - dwong@kns.school.nz
Emma Newton Room 24 - enewtonWkns.school.nz
Rose Ellis Room 25 - rellis@kns.school.nz
Anne-Marie Richardson Room 26 - arichardson@kns.school.nz
Nick Dowson Room 28 - ndowson@kns.school.nz
Colin Lambie Room 29 - clambie@kns.school.nz
Andrea Peetz Deputy Principal - apeetz@kns.school.nz