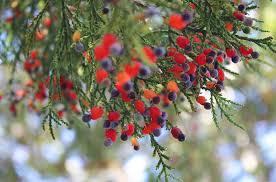 Welcome to the Team Kahikatea page.
This year we have 7 classes and 7 teachers in the team.
We aim to create a positive learning environment within our team which is imbued with the Karori Normal School Values of Excellence, Integrity, Respect, Responsibility and Empathy.
It is our pleasure to welcome all new families to school and Team Kahikatea. We have another busy term with lots of interest learning to share in the Celebration of learning meetings set for Week 6. Don't forget to book in a time.
Each Tuesday we continue to have Te Reo lessons with Whaea Adrienne. This week we ran a test to find children to represent our school in the Inter school Mathswell competition. The final test will be held next Tuesday at lunchtime. The top scoring 6 students will go on to represent our school. In week 10 Wednesday 26 September we will be going to the Science Roadshow in Northland.
If you have any concerns regarding your child please do not hesitate to contact their classroom teacher or David Wong as the Team Leader. Teachers can be reached via email.
Student Opportunities
There are a range of activities happening this term for students.
Ms Jaqueline Ward continues to work with the talented Year 5/6 Choir on Thursday mornings in preparation for Artsplash. She also runs the school orchestra on Wednesday afternoons. There are also ukulele and recorder groups for interested students.
We have many students involved in a variety of sporting events through the term. Separate notices will be emailed home as required.
Mrs Patel continues to work with our talented dancers preparing them for Dance Splash every Wednesday in the hall at 12:40.
Some of our Yr 6 students have now begun doing Road Patrol duty.
Integrated Topic
Our major focus this term is the concept "Cause and Effect". Students will be learning the concept through the context of science. Classes will be doing lots of fun hands on experiments and learning about fair testing, variables, observing, recording results and presenting their findings in a variety of ways.
In maths, classes are working on number knowledge, fraction, proportions and ratios, and other strands linked to each classes inquiry.
PE
Each class has 8 gymnastic lessons at the Rec Centre in Karori. Thank you for reminding you child to wear appropriate clothing for sessions. Next week we have the school swimming sports. Students have signed up for competitive and/or non-competitive races. Students who are not swimming will be supervised at school.
Camp
Preparation for this year's camp is well underway. Thank you to those who have already returned their child's information forms. We need these as soon as possible so we can prepare for dietary and other needs prior to camp. Please contact the office if you need any information about camp payments.
Celebration Assembly
Last term we had a team rotation based on "The Arts". This term students have been given the opportunity to choose one area to focus on that interest them for a series of lessons. Students will be sharing their work as displays and performances at the end of the term. We envisage this taking some time for students to share at one assembly so we have booked in 2 celebration assemblies over 2 consecutive mornings. Please ask your child closer to time which day they will be sharing. We will also send out an email once we know. Parents are also welcome to come to both assemblies. We look forward to seeing you there.
Stationery
Please check that your child has all the equipment they need. Often rulers, pens and pencils need replenishing. Tissues boxes are most welcome at this time of the year J
Regards
Team Kahikatea
Kane O'Connell Room 19- koconnell@kns.school.nz
David Wong Room 20 - dwong@kns.school.nz
Emma Newton Room 24 - enewtonWkns.school.nz
Rose Ellis Room 25 - rellis@kns.school.nz
Anne-Marie Richardson Room 26 - arichardson@kns.school.nz
Nick Dowson Room 28 - ndowson@kns.school.nz
Colin Lambie Room 29 - clambie@kns.school.nz
Andrea Peetz Deputy Principal - apeetz@kns.school.nz