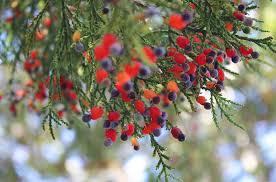 Welcome
It is our pleasure to welcome all new and returning families to school and Team Kahikatea. We have seven classes and a great team of teachers. Anne-Marie Richardson, Kane O'Connell, Emma Newton, Colin Lambie, Nick Dowson, Margaret Wallis and David Wong. A special welcome to Margaret who has moved into our team from Team Akakura. We also have a team of teacher aides working in our classes to support student learning where needed. This year students will be working with Gaye McPheat, Kerry Raymond and Elaine Buchan.
The children are settling in well and creating positive learning environments with their teachers and peers.
It was also a pleasure to be able to meet with so many parents and students at the start of the year during the He Hui Mihimihi meetings; this gives us a great foundation from which to understand our students and a great base for our learning over the coming year.
If you missed out on these interviews we would still love to meet you. Please feel free to come up to our rooms to visit and say hello.
If you have any concerns regarding your child please do not hesitate to contact their classroom teacher or David Wong as the Team Leader. Teachers can be reached via email or messages left on their personal voicemail which can be accessed by phoning the school office.
Student Opportunities
There are a range of activities happening this term for students.
Mrs Jaqueline Ward will be working with the talented Year 5/6 Choir. She also runs the school orchestra, ukulele, and recorder groups.

We have many students involved in a variety of sporting events. Separate notices will be sent via school links as required.
Integrated Topic
Our major focus this term is the concept "Identity" we will be learning about this through the context of the different cultures in our classes and from around the world. Students will be learning through researching inquiry questions and hands on activities. Reading, Writing and Maths will be linked to our topic and students goals. In Maths, classes are also working on number knowledge, addition and subtraction strategies and statistics.
For 3 afternoons this week and next we will be rotating around the 7 classes to do activities to celebrate Chinese New Year.
Valuables
Students are expected to hand in their phones for the duration of the day. If you need to reach your child during the day please do so through the school office. Please discuss with your child the responsibility they have when bringing valuables to school.
Behaviour
Our school values are an important aspect of life at KNS. These are respect, responsibility, excellence, empathy and integrity. We encourage our Year 5/6 students to show these and behave in a way that the values are upheld. Each class has discussed what the values mean in their class.
Digital Citizenship
In the first few weeks of school your child will bring home a digital citizenship form. This has been developed from their ideas and discussions linked to our school values. Please discuss this with your child.
Home Learning
Our expectation for home learning in the Year 5/6 team is that we offer a variety of tasks and activities that can be completed. This is not compulsory, however home learning can be a great way to talk with your child about responsibility, encouraging their own interest in learning and negotiating tasks that could be a good way to reinforce learning and skills. The Home Learning Grid is prepared by a teacher in the team every two weeks. Students have a two week period to work on selected activities in the grid.
Celebrating Assembly
Team Kahikatea has one celebration assembly per term. We will inform you once we have confirmed dates and times.
Stationery
We ask that all students have items from our stationery list at school. Please ensure that items are clearly named. In Terms 1 and 4 students are required to wear sun hats and will be encouraged to apply their sunscreen. It is great to see students bringing their own hats from home and being sunsmart.
Swimming
Swimming begins this week, students have 1 to 2 lessons per week for 8 sessions. A timetable was sent out via school links last week. Please remind your child to bring their swimming gear on the days required. A timetable is displayed outside Room 26 and in classes.
Capital E National Arts Festival
In March we will be taking the team to the National Arts Festival. A permission slip will be sent home over the next few weeks, we will also be asking for parent help. Rooms 16, 28, 29 and half of Room 26 will be going on Wednesday 13 March. Rooms 17, 22, 23 and the rest of Room 26 will be going on Thursday 14 March. We will be seeing 3 acts and staying in town all day. Thank you in advance for your help and support.
Regards
Team Kahikatea
Anne-Marie Richardson - Room 16
Margaret Wallis - Room 17
Kane O'Connell - Room 22
Emma Newton - Room 23
David Wong - Room 26
Nick Dowson - Room 28
Colin Lambie - Room 29
Andrea Peetz - Deputy Principal