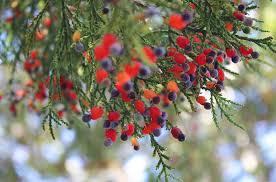 Welcome to the Team Kahikatea page.
This year we have 7 classes and 7 teachers in the team.
We aim to create a positive learning environment within our team which is imbued with the Karori Normal School Values of Excellence, Integrity, Respect, Responsibility and Empathy.
It is our pleasure to welcome all new families to school and Team Kahikatea. We look forward to meeting parents in the interviews in weeks 3 and 4.
If you have any concerns regarding your child please do not hesitate to contact their classroom teacher or David Wong as the Team Leader. Teachers can be reached via email.
Student Opportunities
There are a range of activities happening this term for students.
- Ms Jaqueline Ward continues to work with the talented Year 5/6 Choir. She also runs the school orchestra.
- We have many students involved in a variety of sporting events through the term. Separate notices will be emailed home as required.
- Mrs Patel continues to work with our talented dancers in the Dance Crew every Wednesday in the hall at 12:40.
Concept and Inquiry Learning
Our major focus this term is the concept "Change". Students will have a chance to learn about the concept through a range of context such as history, technology, the environment. Students will continue to learn different types of open and closed questions, and research skills which will link to their writing and maths.

Classes are also working on number knowledge, multiplication and division strategies, and other strands linked to each classes investigations.
PE
Our practise for this year's school cross country is well underway. Students 2 times a week on Tuesday and Thursday afternoons. Thank you for reminding students to bring appropriate footwear and clothing for training.

The school Cross country will be at Karori Park on Week 5
Wednesday 30th May Postponement Wednesday 6th June.
Please make sure students have appropriate clothing for running in and a change of clothing for after their race.
Celebration Assembly
Thank you to those parents who came to our celebration assembly last term. This term's celebration will be on Tuesday 3 July from 11 – 11:50am.

"The Arts" Rotation
Every Friday morning starting in week 3 each class will be moving around the team to experience different aspects of the arts. Some of the activities include music lessons, visual art, drama, dance and te reo kori.
Kane O'Connell Room 19- koconnell@kns.school.nz
David Wong Room 20 - dwong@kns.school.nz
Emma Newton Room 24 - enewtonWkns.school.nz
Rose Ellis Room 25 - rellis@kns.school.nz
Anne-Marie Richardson Room 26 - arichardson@kns.school.nz
Nick Dowson Room 28 - ndowson@kns.school.nz
Colin Lambie Room 29 - clambie@kns.school.nz
Andrea Peetz Deputy Principal - apeetz@kns.school.nz
Regards
Team Kahikatea