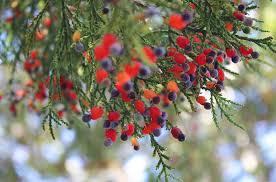 Welcome to the Team Kahikatea page.
This year we have 7 classes and 7 teachers in the team.
We aim to create a positive learning environment within our team which is imbued with the Karori Normal School Values of Excellence, Integrity, Respect, Responsibility and Empathy.
Welcome
It is our pleasure to welcome all new and returning families to school and Team Kahikatea. We have seven classes and a great team of teachers. David Wong, Anne-Marie Richardson, Kane O'Connell, Nick Dowson. Welcome to the new teachers in our team Emma Newton, Rose Ellis and Colin Lambie. We also have a fantastic team of teacher aides working in our classes to support student learning where needed.
The children are settling in well and creating positive learning environments with their teachers and peers.
It was also a pleasure to be able to meet with so many parents and students at the start of the year; this gives us a great foundation from which to understand our students and a great base for our learning over the coming year.
If you missed out on the He hui Mihi Mihi we would still love to meet you. Please feel free to come up to our rooms to visit and say hello.
If you have any concerns or queries regarding your child, please contact your child's classroom teacher first. We are keen to establish a strong connection between home and school as we believe this supports the development and well being of the whole child. Our Deputy Principal, Andrea Peetz will provide further support for teachers, parents and students when the need may arise.
Student Opportunities
There are a range of activities happening this term for students.
- Mrs Jaqueline Ward will be working with the talented Year 5/6 Choir. She also runs the school orchestra and instrumental groups.
- We have many students involved in a variety of sporting events. Separate notices will be sent home as required. Students had the opportunity to sign up for the Western Zone non-competitive cricket tournament, and competitive cricket trials last week.
- Last week Mary ran this year's Literacy Quiz to find a team to represent KNS at this year's competition. There was a great turn out of keen readers from year 5 to 8. Well done to all those that took part and those that made it through. Year 6's will have the opportunity to sign up to be student librarians later in the year.
- Students also have the opportunity to sign up to be Wet Day Monitors for the Year 1 and 2/3 classes.
- This year we will be training our Year 6 students for Road patrol so they can do this on a Monday and a Tuesday. Information will be sent later on once we have confirmed a time with the Police Trainers. We are very keen for our year 6 students to have this opportunity this year and not have to wait until they are Year 7.
Integrated Topic
Our major focus this term is the concept "Diversity" we will be learning about this through the context of the different cultural backgrounds in our classes, festivals that our students celebrate and the Commonwealth Games.
We are celebrating Chinese New Year by doing activities in different classes in our team over 2 afternoons on the 16th and 19th of February. Some of the activities include martial arts, calligraphy, lantern, mask and card making and chopstick races.
Students will be learning through researching inquiry questions and hands on activities. Reading, writing and maths will be linked to our topic. In maths, classes are also working on number knowledge, addition and subtraction strategies and statistics.
Valuables
Students are expected to hand in their valuables for the duration of the day. If you need to reach your child during the day please do so through the school office. Please discuss with your child the responsibility they have when bringing valuables to school.
Behaviour and Digital Citizenship
Our school values are an important aspect of life at KNS. These are respect, responsibility, excellence, empathy and integrity. We would like to encourage our year 5/6 students to show these and behave in a way that the values are upheld. Each class has discussed what the values mean in their class.
Classes have also been discussing digital citizenship and what it looks like in their class and at home. Classes have work on different ways to demonstrate how they will uphold the school values when using technology.
Home Learning
In team Kahikatea teachers take turns planning for the home learning grid. There are a range of activities that link to different curriculum areas being covered in the classes. Students may also need to finish work that they did not complete in class.
Stationery
We ask that all students have items from our stationery list at school. Please ensure that items are clearly named. In Terms 1 and 4 students are required to wear sun hats and will be encouraged to apply their sunscreen. It is great to see students bringing their own hats from home and being sunsmart.
Swimming
Swimming began this week and the last lessons will be in week 5. A timetable was sent out last week via ETAP. Please remind your child to bring their togs, goggles and towel.
Camp
This year our team will be going to El Rancho in Term 4 for our camp. It is for 2 nights and 3 days. More information will be sent out this term with dates, a request for parent help, and cost.
Assembly and Team Hui
Our team assembly will be in Week 10 on Friday 13th April from 9:40 – 10:40am. Our assemblies show a range of things that our students have been learning and participating in over the term.
At weekly Team Hui on Monday's we give out class certificates, sports awards, and acknowledge student participation in other activities in the school and community such as chess tournaments, literacy quiz, mathswell, and making it into sports teams outside of school. We also have a interclass competition Kahoot quiz each week. Children also have an opportunity to perform such as playing an instrument, sharing a play, dance, etc. Students need to let their teachers know so that we can make a time when they can share.
Kane O'Connell Room 19- koconnell@kns.school.nz
David Wong Room 20 - dwong@kns.school.nz
Emma Newton Room 24 - enewtonWkns.school.nz
Rose Ellis Room 25 - rellis@kns.school.nz
Anne-Marie Richardson Room 26 - arichardson@kns.school.nz
Nick Dowson Room 28 - ndowson@kns.school.nz
Colin Lambie Room 29 - clambie@kns.school.nz
Andrea Peetz Deputy Principal - apeetz@kns.school.nz
Regards
Team Kahikatea