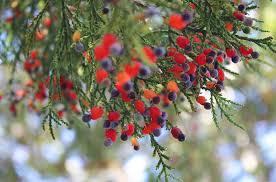 Welcome
It is our pleasure to welcome all new families to school and Team Kahikatea. We look forward to meeting parents in the interviews in weeks 3 and 4. This week we had author Des Hunt visiting. On Thursday we have our whole school Cross Country.
During week 3 and week 4 we will be having parent-teacher interviews. Please make a time to meet with your child's teacher to discuss overall progress prior to a written report that will be provided at the end of this term. These are valuable conversations for both parents and teachers.
If you have any concerns regarding your child please do not hesitate to contact their classroom teacher or David Wong as the Team Leader. Teachers can be reached via email.
Student Opportunities
There are a range of activities happening this term for students.
Ms Jacqueline Ward continues to work with the talented Year 5/6 Choir. She also runs the school orchestra and instrumental groups

We have many students involved in a variety of sporting events through the term. Separate notices will be emailed home as required.
Concept and Inquiry Learning
Our major focus this term is the concept "Change". Students will have a chance to learn about the concept through a range of context such as history, technology, the environment. Students will continue to learn different types of open and closed questions, and research skills which will link to their writing and maths.
Classes are also working on number knowledge, multiplication and division strategies, and other strands linked to each class' investigations.
PE
Our practise for this year's school cross country is well underway. Students run 2 times a week on Tuesday and Thursday afternoons. Thank you for reminding students to bring appropriate footwear and clothing for training. We also have football lessons for the next 3 weeks on Tuesdays.
The school Cross country will be at Karori Park on Thursday 9 May.
Please make sure students have appropriate clothing for running in and a change of clothing for after their race.
Life Education Trust
This term we will also be covering the Health curriculum with Charlotte and Harold the Giraffe from Life Education Trust. Classes will be covering a range of lessons such as self-esteem, peer-pressure, making good decisions and working cooperatively with others and being a good friend.
Celebration Assembly
Thank you to those parents who came to our celebration assembly last term. This term's celebration will be on Friday 5 July from 10:00 – 10:40am in the school hall.
Stationery
Please check that your child has all the equipment they need. Often rulers, pens and pencils need replenishing. Tissues boxes are most welcome at this time of the year.
Regards
Team Kahikatea
Anne-Marie Richardson - Room 16
Margaret Wallis - Room 17
Kane O'Connell - Room 22
Emma Newton - Room 23
David Wong - Room 26
Nick Dowson - Room 28
Colin Lambie - Room 29
Andrea Peetz - Deputy Principal