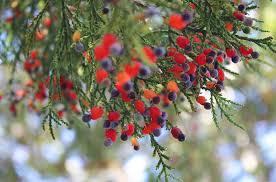 Term 4 Newsletter 2019
Welcome
It is our pleasure to welcome all new families to school and Team Kahikatea. We have another busy term planned. This weekend we have the School Gala, Year 4-6 Athletics next Wednesday, and Science in a Van later in the term. We have planned an EOTC (Education Outside The Classroom) programme that will run from weeks 5 to 10. More information will be sent home soon with the cost and a request for parent help. We have experiences planned covering a range of curriculum areas. Please remember to provide your child with sunscreen and a wide brimmed hat, as they are compulsory for Term 4.
If you have any concerns regarding your child please do not hesitate to contact their classroom teacher or David Wong as the Team Leader. Teachers can be reached via email.
Student Opportunities
There are a range of activities happening this term for students.
Ms Jacqueline Ward continues to work with the talented Year 5/6 Choir, school orchestra and instrumental groups in preparation for this year's Cushion Concert. (Date to be confirmed soon)

We have many students involved in a variety of sporting events through the term. Separate notices will be emailed home as required.

Matua Hemi continues to run the Kapa Haka extension group.

PMP helpers - students volunteer to support junior classes in a number of perceptual motor programme activities. They are trained by Elaine so that they are confident when working with the junior teachers.
Concept and Inquiry Learning
Classes are focusing on the concepts "Systems" and "Cause and Effect" this term. Students will have a chance to learn about the concepts through a range of contexts such as science and health. Students will continue to learn different types of open and closed questions, and research skills which will link to literacy and maths.
Classes are also working on number knowledge, fractions, proportions and ratios, and other strands linked to each class' investigations.
PE
We have our team Athletics Day next Wednesday 23 October. Thank you to those who have offered to help on the day. Please talk to your child about being sun safe and providing them with a hat, sunscreen, drink and food for the day at Ben Burn park.
Stationery
Please check that your child has all the equipment they need. Often rulers, pens and pencils need replenishing. Tissues boxes are most welcome at this time of the year.
Home Learning
Our expectation for home learning in the Year 5/6 team is that we offer a variety of tasks and activities that can be completed. This is not compulsory, however home learning can be a great way to talk with your child about responsibility, encouraging their own interest in learning and negotiating tasks that could be a good way to reinforce learning and skills. The Home Learning Grid is prepared by a teacher in the team every two weeks. Students have a two week period to work on selected activities in the grid.
Celebration Assembly
We will have a final celebration assembly on Friday 13 December from 9:15-10:15am . We look forward to sharing our learning and songs with you.
Regards
Team Kahikatea
Anne-Marie Richardson - Room 16
Margaret Wallis - Room 17
Kane O'Connell - Room 22
Emma Newton - Room 23
David Wong - Room 26
Nick Dowson - Room 28
Colin Lambie - Room 29
Andrea Peetz - Deputy Principal