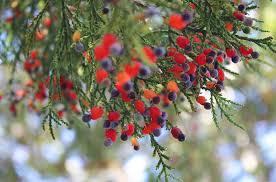 Term 3 Newsletter 2019
Welcome
It is our pleasure to welcome all new families to school and Team Kahikatea. We look forward to seeing parents in the celebration of learning meetings later in the term.
On Wednesday 7 August we are going to the New Zealand Film Festival at the Embassy Theatre. Permission slips were sent by the office last term. Please ask your child's teacher if you need a paper copy. Each class needs a parent helper on the day, thank you to those who have already offered. Classroom teachers will be contacting you soon. We are also going to the Science Roadshow on Friday 20 September in Northland. Classes will be going in 2 groups.
If you have any concerns regarding your child please do not hesitate to contact their classroom teacher or David Wong as the Team Leader. Teachers can be reached via email.
Student Opportunities
There are a range of activities happening this term for students.
Ms Jacqueline Ward continues to work with the talented Year 5/6 Choir in preparation for this year's Artsplash. She also runs the school orchestra and instrumental groups.

Mrs Tiller is working with the Dancesplash students.

We have many students involved in a variety of sporting events through the term. Separate notices will be emailed home as required.

Matua Hemi continues to run the Kapa Haka extension group on Friday's

It was great to see so many students trying out for this year's Mathswell team. More information will be going home next week to the students who make it into the team. Well done to all those that tried out this year!
Concept and Inquiry Learning
Classes are focusing on the concepts "Systems" and "Cause and Effect" this term. Students will have a chance to learn about the concepts through a range of contexts such as science and health. Students will continue to learn different types of open and closed questions, and research skills which will link to literacy and maths.
Classes are also working on number knowledge, multiplication and division strategies, and other strands linked to each class' investigations.
PE
We have our team swimming sports on Thursday 8 August from 9am-12pm. Thank you to those who have offered to help on the day. Please talk to your child as they need to sign up for the events they are swimming in by their teacher. There are both competitive and non-competitive races.
We will be learning racket sports at the Rec Centre for 8 sessions starting next week. Please remind your child to wear appropriate clothing to participate in sports.
Stationery
Please check that your child has all the equipment they need. Often rulers, pens and pencils need replenishing. Tissues boxes are most welcome at this time of the year.
Celebration Assembly
We have decided not to have an assembly this term as the hall is being used in preparation for the gala and the Year 7 and 8 showcase. We look forward to sharing all the fantastic learning students have been doing in the Celebration of Learning meetings in week 6 instead. Further details will be sent to all families over the next few weeks.
Regards
Team Kahikatea
Anne-Marie Richardson - Room 16
Margaret Wallis - Room 17
Kane O'Connell - Room 22
Emma Newton - Room 23
David Wong - Room 26
Nick Dowson - Room 28
Colin Lambie - Room 29
Andrea Peetz - Deputy Principal