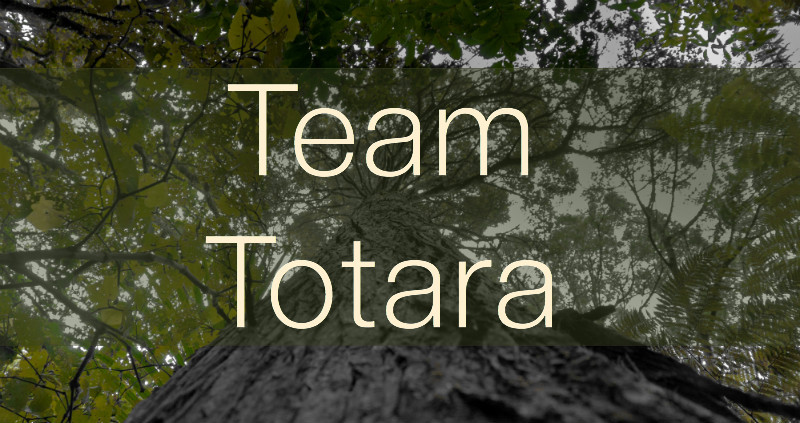 Term Two 2019
Kia ora, Talofa, Mālō 'etau lava, Nǐmén Hǎo, Choum reap sor, Annyeong-hashimnika, Xin chào, Kumusta kayó, Ayubowan, Bonjour, Hola, Guten tag, Ciao, Ola, Merhaba, Namaste, Hello
Welcome back to the new term. We are now well back into our learning programmes and are looking forward to meeting with Whānau during Parent/Whānau interviews in Weeks 3 and 4.
Focus for Term 2
This term our learning has a science focus. In weeks 1 - 6 students will move through a series of hands-on science experiments with either their 3 teachers in Te Rito or their 3 Kererū teachers. We will be investigating science ideas related to light and sound, DNA, cells and osmosis, flight and chemical reactions.
Later this term students will be asked if they would like to take part in the NIWA Science Fair which will be in held in Term 3 with the venue and date to be confirmed. Further details will be shared closer to the time. To be selected for entry to the NIWA science fair students will need to work semi-independently on a science investigation of their choice, follow a scientific process and manage their time to meet their deadlines. It is a great opportunity but requires a commitment from students to initiate and complete work at home as well as having some time and some support at school.
Technology at Karori West
We have a change in timetable towards the end of this term. Here is a list of current classes and the dates for the new timetable. If it is easier for students to meet their class at Karori West on a Monday morning, or to leave straight from Karori West if they have afternoon Tech, then please email us to let us know as we are happy for students to do this.
Week 10 Term 1 to Week 7 Term 2 (8th April to 11 June)

Rooms 24 and 33

Rooms 23A and 34

Monday 9 - 12:30pm

Mon and Tues 1 - 3pm

Starting in Week 8 and continuing into Term 3 week 4

(June 17th - August 13th)

Rooms 25 and 35

Roms 24 and 33




Monday 9 - 12:30pm

Mon and Tues 1 - 3pm
Racquet Sports
All classes are participating in racquet sports at the Karori Rec Centre this term. Students participate in tennis, squash and badminton. Each class has a different time and each session is for an hour. These sessions start in Week 2 and run through to the end of Week 9.
Rm 25 - Monday 11:30 am
Rm 35 - Monday 1:45 pm
Rm 24 - Wednesday 11:15 am
Rm 34 - Wednesday 1:45 pm
Rm 23A - Thursday 1:45 pm
Rm 33 - Friday 1:45 pm
Swimming
There is no swimming at Kilbirnie Aquatic Centre this term. Rooms 25 and 35 will take part in aquatics in Term 3 on a Friday from 10 - 11 am. We are investigating the possibility of taking Year 7 and 8 students who wish to swim at lunchtime to Karori Pool on a Wednesday. Students would be able to opt in on a casual basis. The cost would be $1.30 per child which each child would pay on their way into the pool.
Cross Country
Our school cross country is on Thursday Week 2. Students have been given a choice of courses to run. You may like to discuss which course your child has chosen; only one of these courses allows selection to the Western Zone Cross Country competition later this term.
Leadership and Languages
This term we are starting our Language and Leadership programmes. Languages is held on a Thursday from 11am - 12 pm. Students have opted into either French, German, Mandarin, Te Reo, Spanish, Italian, or Japanese. Their language group will change in Term 3 so that students have an experience of learning the beginnings of 2 separate languages this year. All students took part in Te Reo in Term 1 and this will continue to be a focus in all classes through the year as well as allowing students to develop their skills further through our languages programme.
Our Leadership programme runs on a Friday where we split into Year 7 and 8 groups. Year 8 students have applied for a position on one of the teams and will be planning and organising a number of initiatives around the school. Year 7 students will be working on a large project together helped by Ms Brennan and Ms LeQuesne. Last year the Year 7 students did an outstanding job investigating, designing and painting the large mural that runs along the field.
Kapa Haka
We are very lucky to have Matua Hemi running Kapa Haka this year as we build up to leading a Pōwhiri at the end of the term. Whaea Adrienne is supporting with extra Te Reo in our Kapa Haka sessions and there are opportunities for students to lead whaikorero, karanga and haka.
Digital Citizenship
Some of you may be considering the option of your child bringing a device to school now that your child has settled in and everyone is more familiar with how we are approaching teaching and learning in Team Tōtara. Discussions around how to behave towards others and how to keep yourself safe online will be constant discussions throughout the year and will be weaved through all curriculum areas.
We take the safety of students very seriously; we do our very best to protect them while using global information systems such as the computer, mobile devices or the internet.
The criteria for the devices we would like students to bring are:
- A laptop (this includes Chromebooks) or a tablet with a minimum screen size of 7 inches.
- No iPods or smartphones as these are not appropriate primary learning devices.
- Must have wifi connectivity and a web browser.
If you would like further information please go to our school website. www.kns.school.nz
College Open Mornings and Enrolments for prospective Year 9 students in 2020
All information for State Secondary school enrolment processes are below. We will be place key dates on the KNS newsletter for quick reference. We have effective communication with all colleges below to ensure our student transition is successful. We provide all colleges with pastoral, social, and academic information. In Term 4 staff meet with the Deans and Learning support as required. We encourage visits to colleges so you can look around, ask questions and gain some understanding of what is on offer, as each college provides different programmes and vast opportunities.
Wellington College
The 2019 Open Morning for prospective families in 2020 will be held in the College's Sports Centre on Saturday, 22 June commencing with an address from the Principal and Senior Staff. Following the introduction, families will be invited to tour the College and meet staff and students. To cater for those students who are unable to attend on the Saturday, there is a subsequent session on Monday, 24 June.
During Term 3 we will welcome Principal Mr Gregor Fountain to come and visit at KNS. All enrolling students and families will have an interview with a member of the Senior Leadership Team during Term 4. This will be organised by Wellington College
Website: Wellington College
Email: info@wc.school.nz
Wellington Girls College
We welcome Mrs Julia Davidson to KNS to talk to Year 8 girls and their parents on Wednesday 15th May at 3:15 pm in the Kererū Block.
Prospectus and on-line enrolment form available from from mid May 2019

Open Morning – Friday 21 June – two session times 9.15am and 11.00am

Enrolment interviews start – Wednesday 14 August. All enrolling students and families will have an interview with a member of the Senior Leadership Team. This will be organised by Wellington Girls College.
Website: www.wellington-girls.school.
Wellington High School
WHS warmly invites you and your whānau to attend our Opening Evening 2019 on Monday 10 June from 6pm-8pm.
In Zone enrolment interviews will be held in early August for prospective Year 9 students in 2020.
Please go to the school website for details of the enrolment process. www.whs.school.nz
Onslow College
As Karori is out of the zone for Onslow parents are required to go into the ballot. The closing date for applications is July 30 with families informed of ballot results by August 15th.
Please contact Onslow for further information. www.onslow.school.nz
Ka Kite Anō
Tōtara Teachers