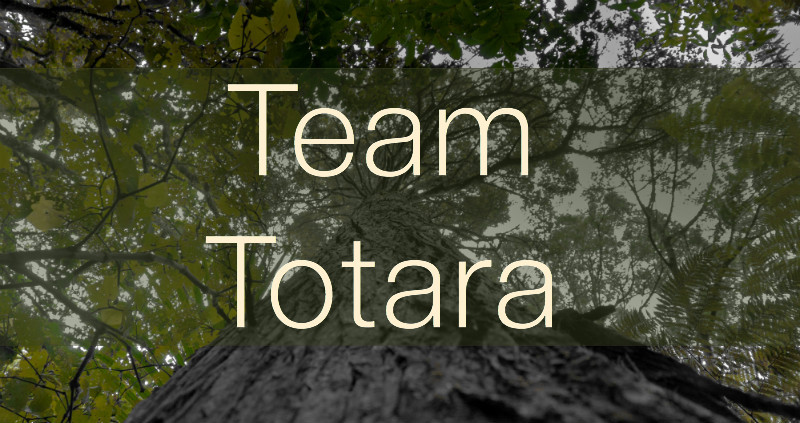 Term Two 2018
Kia ora, Talofa, Mālō 'etau lava, Nǐmén Hǎo, Choum reap sor, Annyeong-hashimnika, Xin chào, Kumusta kayó, Ayubowan, Bonjour, Hola, Guten tag, Ciao, Ola, Merhaba, Namaste, Hello
Term 2 already, time sure flies! Welcome back to the new term. We are now well back into our learning programmes and are looking forward to meeting with Parents and Whānau during interviews in weeks 3 and 4.
Focus for Term 2
This term we have a science focus based around the concept of Change. Science will take place on a Thursday from 11am with most students moving through a series of hands-on science experiments with different teachers.
We have one group of students who have opted into the Science Fair and they will be working on this with guidance and support from Ms Le Quesne during this time. The NIWA Science Fair will be in held in Term 3 with the venue to be confirmed. Further details will be shared closer to the time. To be selected for entry to the NIWA science fair students in the Science Fair group will be expected to meet deadlines and completed documents that are required.
This year we had so many students wanting to do Science Fair that we had to limit the number of participants. We realise that this was disappointing for some of our students but they will be exploring many different and challenging concepts as part of their science rotation in
Weeks 1 - 5. From week 6 students will have a chance to pursue their own science investigation following a similar methodology to Science Fair.
Technology at Karori West
We have a change in timetable part way through this term. Here is a list of current classes and the dates for the new timetable.
Week 1 - Week 7 (June 11th last session)

Rooms 23 and 33

Rooms 22A and 34

Monday 9 - 12:30pm

Mon and Tues 1 - 3pm

Starting in Week 8 and continuing into Term 3 week 4

(June 18th - August 13th)

Rooms 22 and 35

Roms 23 and 33

Monday 9 - 12:30pm

Mon and Tues 1 - 3pm
Racquet Sports
All classes are participating in Racquet sports at the Karori Rec Centre for the first 6 weeks of this term. Each class goes at a different time and these are spread throughout the week. Each session is for an hour.
Rm 22 - Monday 1:45
Rm23 - Wednesday 11:15
Rm 23A - Monday 9:30
Rm 33 - Tuesday 1:45
Rm 34 - Monday 10:30
Rm 35 - Friday 1:45
Swimming
Rooms 22 and 35 are swimming at Kilbirnie Pool this term. They leave school at 11:20am on a Wednesday and are back at school by 2pm. First swimming session is this week, Week 2 for 6 sessions. Rooms 23A and 34 will be swimming in Term 3.
Cross Country
Our school cross country is in week 7. In order to train we are practising as a team on Tuesdays, Wednesdays and Fridays. We have spoken to the students about the possibility of continuing this practise in their own time; some of our competitive runners may like to take up this challenge so they feel as best prepared as they can they be.
Leadership and Languages
This term we are starting our Language and Leadership programmes. Languages is held on a Tuesday from 11am. Students have opted into either French, German, Mandarin, Te Reo or Spanish. These options will change in Term 3 so that students have an experience of learning the beginnings of 2 separate languages this year. All students took part in Te Reo in Term 1 and this will continue to be a focus in all classes through the year.
Our Leadership programme runs on a Friday where we split into Year 7 and 8 groups. Year 8 students have applied for a position on one of the teams and will be planning and organising a number of initiatives around the school. Year 7 students will be working on a large project together helped by Ms Brennan and Ms McQuinn.
Camp
A newslink was sent out on Friday requesting Parents to accompany us to our camps at Lake Rotoiti in Term 4. If you have not yet seen this newslink please check your emails or email Trish Blacktop at pblacktop@kns.school.nz and we will resend it.
On this newslink we also asked if you could let us know if your child would definitely NOT be going to camp. If you have not already done so we would appreciate an email letting us know that your child will not be attending so we can sort out our numbers for our camps.
Digital Citizenship
Some of you may be considering the option of your child bringing a device to school now that your child has settled in and everyone is more familiar with how we are approaching teaching and learning in Team Tōtara. Discussions around how to behave towards others and how to keep yourself safe online will be constant discussions throughout the year and will be weaved through all curriculum areas.
We take the safety of students very seriously; we do our very best to protect them while using global information systems such as the computer, mobile devices or the internet.
The criteria for the devices we would like students to bring are:
- A laptop (this includes Chromebooks) or a tablet with a minimum screen size of 7 inches.
- No iPods or smartphones as these are not appropriate primary learning devices.
- Must have wifi connectivity and a web browser
If you would like further information please go to our school website. www.kns.school.nz
College Open Mornings and Enrolments for 2019
All information for State Secondary school enrolment processes are below. We will be place key dates on the KNS newsletter for quick reference.
Wellington College
The 2018 Open Morning for prospective families in 2019 will be held in the College's Sports Centre on Saturday, 23 June at 10.30am commencing with an address from the Headmaster and Senior Staff. Following the introduction, families will be invited to tour the College and meet staff and students. To cater for those students who are unable to attend on the Saturday, we will also run a subsequent session from 9.30am until 11.00am on Monday, 25 June.
Website: www.wc.school.nz
Email: info@wc.school.nz
Wellington Girls College
We welcome Mrs Julia Davidson to KNS to talk to Year 8 girls and their parents on Thursday 24th May at 3:15 pm in the Kereru Block.
The 2018 Open Day for prospective families in 2019 will be held on Friday 22 June 2018. There will be session times at 9:15 and 11am.
Website: www.wellington-girls.school.nz
Wellington High School
In Zone enrolment interviews are held between 6-10 August for prospective Year 9 students in 2019.
Please go to the school website for details of the enrolment process. www.whs.school.nz
You will need to attach a copy of your student's last school report, a copy of birth certificate or passport with the enrolment papers, and proof of current address such as a rates bill or lease agreement. Please ring 04 385 8911 ext 800 for an enrolment interview time or for forms to be posted to you.
Please email completed forms to our enrolment officer on jude.aspinall@whs.school.nz
Onslow College
Opening Evening will be held on Wednesday 13th June from 5:00 - 7:30 pm in the school hall. As Karori is out of the zone for Onslow parents are required to go into the ballot. The Ballot closes on 10th August. Please contact Onslow for further information. www.onslow.school.nz
Ka Kite Anō
Tōtara Teachers