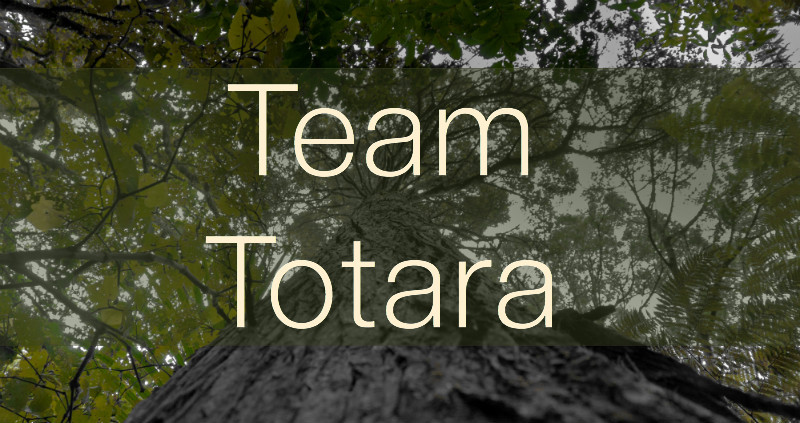 Nau mai, haere mai ki te Rōpū Tōtara
Year 7 and 8 is jam-packed with activity, learning and opportunity. Our programme differs in a number of respects from that of the junior and middle school, although the core curriculum of numeracy, literacy and inquiry remain at the heart of our learning.
Team Teachers:
Our 8 classroom teachers are:
Room 22: Katy Flintoff: kflintoff@kns.school.nz
Room 23: Cherie Le Quesne: clequesne@kns.school.nz
Room 23a Fiona Campbell: fcampbell@kns.school.nz
Room 24: Liesl van der Schyff: lschyff@kns.school.nz
Room 25: Laura Brennan: lbrennan@kns.school.nz
Room 33: Trish Blacktop:(Team Leader) pblacktop@kns.school.nz
Room 34: Danielle McQuinn: dmcquinn@kns.school.nz
Room 35: Kristy Holly: kholly@kns.school.nz
Deputy Principal: Andrea Peetz: apeetz@kns.school.nz
Other members of our TōtaraTeam are Elaine Buchan, Mel Gregory, Gaye McPheat, Kerry Raymond who are our wonderful Teacher Aides.
Team Totara Term One Newsletter
Kiaora, Talofa, Mālō 'etau lava, Nǐmén Hǎo, Choum reap sor, Annyeong-hashimnika? Xin chào, Kumusta kayó, Ayubowan, Bonjour, Hola, Guten tag, Ciao, Ola, Namaste, Hello
It is our pleasure to welcome all new and returning families to school and to Team Totara. We hope everyone had a great christmas and new year and managed to find some sun somewhere at some stage.
This year we want to acknowledge and celebrate the diverse backgrounds that all our students have. We have tried to include a greeting that represents all of our Totara students this year. If we have missed out a greeting that represents a culture important to your family or if we have made a mistake in any that we have included, we would love you to let us know.
It was great to be able to meet with so many parents and students at the start of the year; this gives us a great foundation from which to understand our students and a great base for our learning over the coming year.
If you missed out on these interviews we would still love to meet you. Please feel free to come up to our rooms to visit and say hello.
Expectations
Our school values are an important aspect of life at KNS. These are respect, responsibility, excellence, empathy and integrity. We discuss these values constantly and refer to them regularly, particularly in regards to students taking responsibility for managing their own behaviour and for admitting when they have made a mistake and accepting the consequences of their actions. Please encourage your child to read over our values and be familiar with the positive actions that are expected. Details are on our school website.
Focus for Term One - Boot Camp for Brains and Bodies
Our focus for this term is inquiring into how we learn and what actions we can take to manage this learning more independently and to be aware of what helps or hinders our learning. Different classes may be approaching this from differing angles but the main aim is to revisit and consolidate skills they have used in previous years and to build up a more sophisticated repertoire of Inquiry and Thinking skills that will allow them to achieve to their potential over this and coming years.
Team Sport
Team Totara will have sport on a Thursday with some classes participating before lunch and some after lunch. Please ensure that children have clothing appropriate for sport and for spending time in the sun; this is important every day but especially on a Thursday where they may be outside in the sun from either 11 - 1:30 or 12:30 – 3pm. Due to all the extra activities that Year 7 and 8 students participate in through the year sport may sometimes end up on a different day from Thursday; it would be great if the students came dressed each day in clothes that made physical exercise easy to participate in.
Languages
Throughout the year, students will be involved in language classes. In term one and two students will be able to choose from Chinese, Spanish, Japanese, German, French and Te Reo. These classes may be with a teacher other than their class teacher. Although we have a language teacher who will lead our more formal Te Reo language sessions in term 3 Te Reo will be incorporated into classroom programmes throughout the year.
Terms 1/2 French/ German/ Japanese/ Chinese/ Spanish/ Te Reo
Term 3 Te Reo
Term 4 New Zealand Sign Language
First Aid Training
This year all the Year 7 and 8 students will be trained in first aid by completing the People Saver Programme. This is a day long programme with an outside provider; it's fun and very hands on as they bandage each other up and generally save each others' lives. This will take place within the first term.
Homework
Year 7/8 students will be expected to complete homework throughout the year. The expectation is that homework, wherever possible, is to be completed independently. One of the indicators for National Standards in reading and writing at Year 8 level is independence in selecting how to respond to tasks and in completing tasks.
Homework for each class will always consist of maths; we use a system called Mathsmates which provides continuity with practising skills and concepts. Your student will also be expected to keep a reading log. This is a system that we are introducing across our team this year but our expectations will be that students read for at least 20 minutes 5 times a week in their own time at home. They will need to list down what they have read and their reading log will need to be signed weekly by an adult.
We will be monitoring maths and reading homework closely and expect it to be completed and brought back to school on time, most of the time. Part of our Boot Camp in Term 1 is a focus on students taking responsibility both for their actions and for their learning; for some students this will be really easy, for others more of a challenge. Taking responsibility is a great way to foster independence and resilience when students have to explain why they have not completed a set task.
Blogs/Seesaw/Twitter
This year a focus for the teachers is working out and streamlining the best ways to communicate with parents and for students to be able to share their learning with parents. Seesaw will be organised over the first few weeks of term and your child will bring home the details and show you how it works. Each child will also have their own blog, or will continue their blog they started in Year 7 last year. Some classes may also communicate through twitter.
Duties
As the senior students of our school, Year 7/8s have the opportunity to offer service to the school in many different ways - road patrol, medical room monitors, wet lunchtime buddies, junior sports coaches etc. Road Patrol roster is published in the weekly school newsletter and the full roster will be sent out on school links at the start of each term. Please contact Andrea Peetz if there are any issues or encourage your child to swap with someone else if needed. Please make sure your child knows when they are on patrols.
e-Learning/Digital Citizenship Agreement
In the first few weeks of school your child will bring home an e-Learning agreement. This year will look different from previous years as the students will be writing/designing their own agreement. By taking on the responsibility for thinking about how to keep themselves safe online we hope to make this a more relevant and living document for our students.
Discussions around how to behave towards others and how to keep yourself safe online will be constant discussions through the year and will be weaved through all curriculum areas.
Technology
Technology lessons will begin in Week 3 at Karori West Normal School. Students have the opportunity to take part in cooking, sewing, electronics, and woodwork. Students who have the morning session on Monday mornings need to be at school by 8.30am otherwise they may miss the bus. Further information will be given to your child in their first session at Karori West Normal technology centre.
Our timetable for term 1 and the start of term 2 is
Week 3 to Week 8 - 13th Feb to Tuesday 21st March

Rooms 24 and 34

Rooms 25 and 35

Monday 9 - 12:30pm

Mon and Tues 1 - 3pm

Week 9 to T2 Week 3 - 27th March to 15th May

Rooms 22 and 33

Roms 23 and 23A

Monday 9 - 12:30pm

Mon and Tues 1 - 3pm
There will be no cooking or food technology that involves nuts or eggs. The teachers at Karori West have been given all necessary medical information and any medication needed will be taken down with us.
We are happy for students who live nearer to Karori West to meet at the Technology centre on the Monday morning if we have written permission stating this. In the afternoon if you would prefer your child to leave for home from Karori West on either the Monday or Tuesday, we need written permission as well.
Sun Hats
This year students are allowed to bring their own sun-safe hat from home to wear during the school day. There are a limited number of school hats available for those who do not have their own hat at school. There is no guarantee that there will be a sunhat available when your child needs one which may lead to them missing out on outdoor activities. It would be very helpful if each senior student was responsible for bringing their own hat from home.
BYOD
We will be continuing our BYOD trial over term 1 this year. More information about this trial will be sent home in a separate newslink.
Swimming
In Year 7/8 we attend swimming sessions at Kilbirnie Pool. Each class will attend a block of 6 sessions of swimming; these blocks of time are spread out across the 4 terms. In term 1, starting on the monday of week 3, Rooms 23 and 23A will start their swimming programme.
We are all looking forward to a busy, fun and rewarding year. Please feel free to contact us at any stage; sometimes addressing a small issue early on works really well in keeping the best learning happening for your child. The best way to contact us is by the email addresses included above.
Ka Kite Ano
Totara Teachers