Rōpū Kōwhai Year 1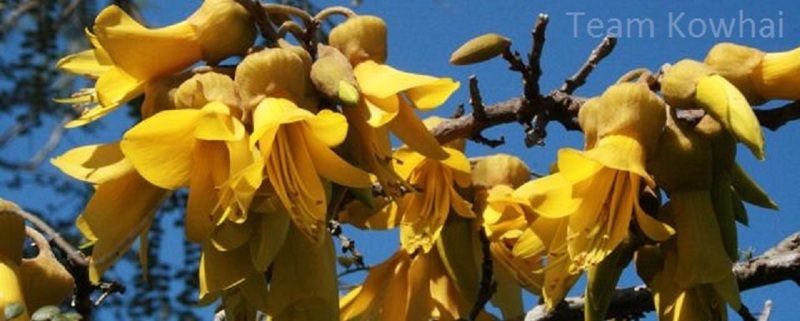 Rōpū Kōwhai Newsletter
Dear Parents/Caregivers,
Welcome to term 1 with Team Kowhai. We are rooms 6, 9, 10, 12 and 13. The philosophy of our team is 'having fun' while learning. We have planned an enjoyable term for the children, including activities where all the rooms come together. The first few weeks will be spent establishing routines and expectations and getting to know each other.
General Reminders
Sunhats are compulsory when children are outside in Term 1. They will need to bring one from home and must be full brimmed or a cap with a back flap.

Please make sure your child has suitable footwear so they can fully participate in sports and fitness activities.

We discourage children from bringing in their precious toys from home. These can become misplaced or get damaged. If your child does bring something to school they should be named and your child will be responsible for them.

Learning independence and self-management is important so please encourage your child to carry and unpack their own school bag.
What's on this term
He Ata Tūwhera - will be held on Monday 30th March at 9:15am in our school hall. This is an opportunity for parents to come along and join in with a song and a dance followed by some precious time in the classroom with your child. Book this fabulous event in your diaries.

Sports: We will be training for the School Athletics once per week up to the event. The event will be held at Ben Burn Park on Wednesday 20th March with Monday 23rd March as the postponement date.

Fitness: Yoga, Jump Jam and Mindfulness. We bring the team together every morning to perfect our moves.

Perceptual Motor Programme (PMP): PMP is a programme aimed at developing a child's perceptions and understandings of themselves in relation to their world. It is a step by step programme that draws on facets of physical education, music, fitness, dance and gymnastics. Further information about PMP can be found here: http://www.movingsmart.co.nz/home/schools/pmp/what-is-perceptual-judgement/. We are unable to run the PMP programme without parent support so thank you for your support. If you are able to attend any (or all) of the sessions, please email Lisa on lhadfield@kns.school.com we would be super grateful.

Kowhai Time: Every Friday we get together as a team and provide a range of fun activities aimed at teaching the children skills for school (cutting, gluing, pencil grips, painting, relating to others, managing self, ball handling skills, fine-motor skills).

Singing: Every Thursday we will have a session with our specialist music teacher Ms Ward.

Kapa Haka: Every Tuesday we will have a Kapa Haka session with a specialist instructor Hemi Pride.

Library: All classes will visit the school library on Fridays. The children will be able to issue two books a week. Please remember to send these back on or before the following Friday so that they can issue two new books.
Karori Normal School Values
The Values at Karori Normal School are Empathy, Excellence, Integrity, Respect and Responsibility. We base a lot of our conversations and learning around these values. We encourage you to talk with your kids about these values.
Reading at home
Establishing good routines are beneficial when children are learning to read. We will send books home regularly and it would be great if you could read these with your child. If they want to read to you, this would be great, but if they don't want to, you can read to them. The most important thing is that your child is immersed in language and keeps a positive attitude to learning and books. When you read with your child, have fun with the way it sounds and read with expression. This models a behaviour that makes reading fun and not a task to be completed. Reading to and with your child should continue to be a fun, relaxing and bonding time.
If you have any questions about anything, please talk to your child's teacher.
Kind regards,
Room 6: Kath Walrond kwalrond@kns.school.nz
Room 9: Lisa Hadfield lhadfield@kns.school.nz
Room 10: Maria Gorrie mgorrie@kns.school.nz
Room 12: Jo Stevens jstevens@kns.school.nz
Room 13: Helena Henley hhenley@kns.school.nz
JUNIOR BOOK ROOM HELP
Many thanks to the parents who helped last year with shelving books or processing our new readers.
We would appreciate any offers of assistance for this year. We read many books in a week at school and welcome any available help to return the books to the correct place. Our new books also need to be labelled, taped and stamped. Even if you only have ten minutes a day available for organising books this would help us tremendously. Full training will be provided! Please email me if you are able to help this year, indicating whether you are available to return books to the book room or process new books at home.
Kind Regards
Jo Stevens