Rōpū Kōwhai Year 1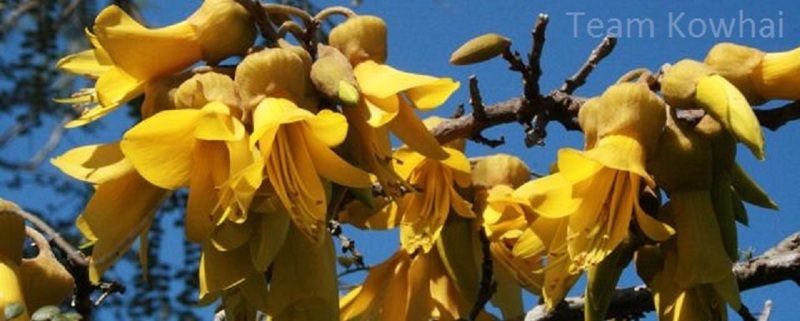 Rōpū Kōwhai Newsletter
Newsletter Term 4, 2020
Dear Parents/Caregivers,
Welcome to Term 4. Spring has sprung, the weather is warm(ish) and the sunhats are on. We can hardly believe that it's Term 4 already as this year has sped past. The children are ready for another fun term of learning. What a strange year it has been!
As a team we continue this term with Library, Kapa Haka, Singing, Te Reo Māori with Whaea Adrienne and daily Jump Jam, Yoga and mindfulness. Of course we are all very happy that our treasured Kōwhai Time has returned on Fridays now that we are back at Level 1 as well - Hurrah!
PMP (Rms 7 and 8)
PMP continues this term for Rooms 7 and 8 while the rest of us are swimming. PMP is always a hit with the children and we are grateful for all of the offers to help - we couldn't do it without you! There is always room for more adult help so if you would like to come along, just email your child's class teacher.
Swimming (Rms 6, 9, 10, 12 and 13 only)
Swimming Lessons at Karori Pool are well underway and will continue until week 4. Each class has 6 lessons over these weeks. Thank you for sending the children well prepared. We have been amazed at their increasing independence. Thank you to those parents who have been able to help us out during swimming sessions - we will love you forever.
100 Lap Challenge
The 100 Lap Challenge has been inspired by the 99 year old army Veteran Captain Tom's achievement during the first UK Lockdown. Reuben in Room 9 particularly loved this idea and we have decided to do our own version combined with a team picnic.
We will be attempting to walk 100 laps of Ben Burn park (as a group) on Monday the 23rd of November to raise money for The Wellington Children's Hospital. We have set a postponement date for Wednesday the 9th of December in case it rains. Thanks Reuben for inspiring us.
We will be in touch with fundraising information closer to the time. Keep your eyes peeled for more.
Movie visit
Team Kōwhai are going to the movies! We plan to attend the movie 'Wombat Combat' on Monday November the 30th.
It is described as 'a fun and furry spin on the classic 'recluse becomes reluctant hero' tale.' You can view the official movie trailer here . A permission slip and further information will wing its way to you in the near future. If you have any concerns about this, please contact your child's classroom teacher.
Sunhats
" It is important to wear a full brim hat because you might get burnt in the sun. Keep one in your bag even if it's not a sunny day." Caleb, Room 6
Thanks Caleb for reminding us that all students need a full brimmed hat (bucket hat) at school every day in Term 4. Fingers crossed we have some sunshine to go along with them!
End of Year Concert
We are hoping to have a special 2020 Celebration Concert at the end of the term. We are still organising the date for this but we will let you know when we have this confirmed. We will leave you on the edge of your seat until then.
Book Room
We are always looking for keen helpers in our junior bookroom. There is still time to help this term and we would really love to have some volunteers who could continue helping in 2021. Training is provided and we are so grateful even if you can only spare a little time each week. If this is you, please contact Jo Stevens (jstevens@kns.school.nz) with the days and times you are available.
Preparing for 2021
We have been lifting our expectations of what the children can do for themselves and their behaviour as we head towards the end of the year. We have been encouraging them to be increasingly independent and solve minor problems by themselves rather than asking an adult for help. The children know how school works now and during term 4 we will continue to focus on preparing them for next year.
Enjoy term 4 and if you have any questions, queries or concerns please feel free to contact your child's teacher.
Kind regards,
Helena Henley hhenley@kns.school.nz
Maria Gorrie mgorrie@kns.school.nz
Jo Stevens jstevens@kns.school.nz
Lisa Hadfield lhadfield@kns.school.nz
Kath Walrond kwalrond@kns.school.nz
Louise Parsons lparsons@kns.school.nz
Lisa Daily ldaily@kns.school.nz
Junior Bookroom Help
Many thanks to the parents who helped last year with shelving books or processing our new readers.
We would appreciate any offers of assistance for this year. We read many books in a week at school and welcome any available help to return the books to the correct place. Our new books also need to be labelled, taped and stamped. Even if you only have ten minutes a day available for organising books this would help us tremendously. Full training will be provided! Please email Jo Stevens at jstevens@kns.school.nz if you are able to help this year, indicating whether you are available to return books to the book room or process new books at home.