Rōpū Kōwhai Year 1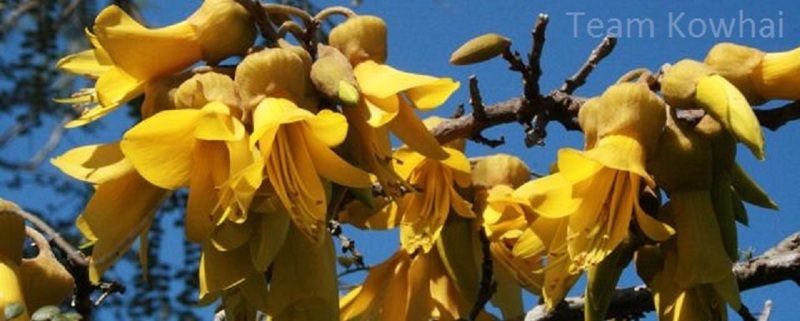 Rōpū Kōwhai Newsletter
20 May, 2021
Dear Parents/Caregivers,
Welcome back to Term 2 with Team Kōwhai! We hope you have had a lovely break and you are feeling refreshed and ready to go!
We have another action packed term on our hands.
A big welcome to Harriet Donald, our newest and totally fabulous member of the Kōwhai teaching team and the teacher of our students starting in Room 7.
At the end of Term 2, you will receive a reflection letter outlining your child's time at school this year.
General Reminders
Please make sure your child has suitable footwear so they can fully participate in sports and fitness activities.

Please remind your children not to bring toys to school.

Learning independence and self-management is important so please encourage your child to carry and unpack their own school bag.
What's on this term
Cross Country - We ran our first Cross Country on May the 13th. What a perfect day we had.

Dance with Caitlin - we are lucky to have our wonderful dance instructor Caitlin to provide 4 sessions to work with us on our fabulous dance moves.

Ako Groups: These groups will continue on Fridays this term

ASB sports centre trip: Team Kowhai loves a trip! We are heading to the ASB sports centre on June 15 for a day of active fun.

Te Reo Maori: Rooms 6, 9 and 13 are having Te Reo Maori lessons with our specialist teacher, Adrienne Troughton.

Fitness: Yoga, Jump Jam and Mindfulness. We will continue to bring the team together every morning to perfect our moves.

Perceptual Motor Programme (PMP): PMP is a programme aimed at developing a child's perceptions and understanding of themselves in relation to their world. It is a step by step programme that draws on facets of physical education, music, fitness, dance and gymnastics. Further information about PMP can be found here: http://www.movingsmart.co.nz/home/schools/pmp/what-is-perceptual-judgement/

Kōwhai Time: This is an opportunity to get together as a team and provide a range of fun activities aimed at teaching the children skills for school (cutting, gluing, pencil grips, painting, relating to others, managing self, ball handling skills, fine-motor skills).

Kapa Haka: Continues this term on Tuesdays. Hemi will be leading our sessions of song, dance and culture.

Library: Team Kowhai classes visit the school library once during the week. The children will be able to issue two books a week. Please remember to send these back the following Friday so that they can issue two new books.
Homework
At this stage, the most important thing is that reading continues to be a source of enjoyment, connection and relaxation that it has been in early childhood. The children will receive reading books to bring home and on Fridays they may bring home a poem to share with you in their poetry book. It would be helpful if they return this to school after the weekend.
The books sent home may be familiar to your child - which means they could seem 'easy' to read. We would like the children to focus on making the books we send home 'sound great' rather than focusing on decoding difficult words. The children will gain much more meaning from books they can decode easily. If your child comes across a word that they are struggling with, just tell them the word. This allows them to keep the flow of the story going and keeps the meaning alive.
If your child has chosen to bring home an unfamiliar / 'interest' book then please read it to them if it is too hard for them to read independently.
If you have any questions about what gets sent home, or anything else, please talk to your child's teacher.
Kind regards,
Room 6: Kath Walrond kwalrond@kns.school.nz
Room 7: Harriet Donald hdonald@kns.school.nz
Room 9: Lisa Hadfield lhadfield@kns.school.nz
Room 10: Maria Gorrie mgorrie@kns.school.nz
Room 12: Jo Stevens jstevens@kns.school.nz
Room 13: Helena Henley hhenley@kns.school.nz
JUNIOR BOOK ROOM HELP
Many thanks to the parents who have offered to help with shelving books or processing our new readers.
We would still appreciate any offers of assistance. We read many books in a week at school and welcome any available help to return the books to their correct place. Our new books also need to be labeled, taped and stamped. If you have only fifteen minutes a day available for organising books this would help us tremendously. Full training will be provided!!! Please email me if you are able to help us for the remainder of the year, indicating whether you are available to return books in the book room or process new books at home.
Kind regards
Jo Stevens jstevens@kns.school.nz