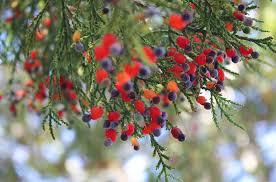 Rōpū Kahikatea Year 5 & 6
Karori Normal School
Rōpū Kahikatea
Term One 2020
Welcome
It is our pleasure to welcome all new and returning families to school and Team Kahikatea. We have seven classes and a great team of teachers. Anne-Marie Richardson, Jacqueline Croft, Emma Newton, Colin Lambie, Nick Dowson, Cherie Le Quesne and David Wong. We also have a team of teacher aides working in our classes to support student learning where needed. This year students will be working with Gaye McPheat, Kerry Raymond, Elaine Buchan, Heather Collier, Nick Wootton and Bhavik Patel.
The children are settling in well and creating positive learning environments with their teachers and peers.
It was also a pleasure to be able to meet with so many parents and students at the start of the year during the He Hui Mihimihi meetings; this gives us a great foundation from which to understand our students and a great base for our learning over the coming year.
If you missed out on these, we would still love to meet you. Please feel free to come up to our rooms to visit and say hello.
If you have any concerns regarding your child please do not hesitate to contact their classroom teacher or Anne-Marie Richardson and David Wong as the Team Leaders. Our Deputy Principals Andrea Peetz and James Appleton will also provide further support for teachers, parents and students.
Student Opportunities
There are a range of activities happening this term for students.
Mrs Jacqueline Ward will be working with the talented Year 5/6 Choir. She also runs the school orchestra, Ukulele, and recorder groups.
We have many students involved in a variety of sporting events. Separate notices will be sent via school links as required.
A permission slip went home on Monday for those Year 6 students who are interested in being road patrollers.
Year 6 students also have the opportunity to sign up and be trained to help support teachers in the junior school run their PMP programme in the afternoons 3 times a week. Each class will help for 2 weeks.
Integrated Topic
Our major focus this term is the concept "Diversity/Identity" we will be learning about this through the context of the different cultures in our classes and from around the world. Students will be learning through researching inquiry questions and hands on activities. Reading, writing and maths will be linked to our topic and students goals. In maths, classes are also working on number knowledge, addition and subtraction strategies and statistics.
Valuables
Students are expected to hand in their phones for the duration of the day. If you need to reach your child during the day please do so through the school office. Please discuss with your child the responsibility they have when bringing valuables to school.
Behaviour
Our school values are an important aspect of life at KNS. These are respect, responsibility, excellence, empathy and integrity. We encourage our year 5/6 students to show these and behave in a way that the values are upheld. Each class has discussed what the values mean in their class.
Home Learning
This year each child is expected to keep a reading log that will be checked at the end of the week.
We have provided a number of websites that can be used to access more home learning. This is not compulsory, however home learning can be a great way to talk with your child about responsibility, encouraging their own interest in learning and negotiating tasks that could be a good way to reinforce learning and skills.
Teachers will also be sending work home that needs completing from the class.
Handy handouts for parents from TKI.
Maths
https://www.timestables.co.nz/
https://www.studyladder.co.nz/

Literacy
https://www.kiwikidsnews.co.nz/
Languages
Touch Typing
https://www.typingclub.com/sportal/
Some of these sites have paid subscriptions but can be used on the free version.
Celebrating Assembly
Team Kahikatea has one celebration assembly per term. This term it will be on Friday 3 April from 2 - 2:55pm in the school hall. We look forward to seeing you there.
Stationery
We ask that all students have items from our stationery list at school. Please ensure that items are clearly named. In Terms 1 and 4 students are required to wear sun hats and will be encouraged to apply their sunscreen. It is great to see students bringing their own hats from home and being sunsmart.
Swimming
Swimming lessons began this week, students have 1 lesson per week for 8 sessions. A timetable was sent out via school links last week. Please remind your child to bring their swimming gear on the days required.
Digital Citizenship
In the first few weeks of school your child will bring home a digital citizenship form. This has been developed from their ideas and discussions linked to our school values. Please discuss this with your child.
Ka Kite Anō
Rōpū Kahikatea