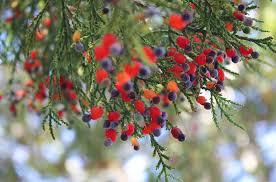 Rōpū Kahikatea Year 5 & 6
Year 5 and 6 Ropū Kahikatea
Newsletter Term 2 2021
Welcome
It is our pleasure to welcome all new families to school and Rōpū Kahikatea. We forward to meeting parents in the hui times over the next 2 weeks and sharing your child's progress.
If you have any concerns regarding your child please do not hesitate to contact their classroom teacher or Anne-Marie Richardson and David Wong as the Team Leaders. Our Deputy Principals Phil McIntosh and James Appleton will also provide further support for teachers, parents and students.
Student Opportunities
There are a range of activities happening this term for students.
- Mrs Jacqueline Ward will be working with the talented Year 5/6 Choir. She also runs the school orchestra and instrumental groups
- We have many students involved in a variety of sporting events. Separate notices will be sent via school links as required.
- We have Kapa Haka every Tuesday and Extension Kapa Haka on Wednesday from 11:40-12:40 p.m.
- Throughout the week students from each class support the junior classes with their (PMP) perceptual motor programme.
Concept and Inquiry Learning
Our major focus this term is the concept "Change" we will be learning about this through the context of The Arts. Students will be learning through researching inquiry questions and hands-on activities. Students will be working with different teachers and students across the team depending on the activities they opt into. Reading, writing and maths will be linked to our topic and students goals. In maths, classes are also working on number knowledge, multiplication and division strategies and strand work.
This term our students will also be learning how to dance with Caitlin Peetz. This links in well with our inquiry focus.
Valuables
A reminder that students are expected to hand in their phones for the duration of the day. If you need to reach your child during the day please do so through the school office. Please discuss with your child the responsibility they have when bringing valuables to school.
PE
We have been learning how to play Baseball 5 with Craig Wallace from Capital Baseball. Our students have enjoyed learning a new game and skills.
We have been practising for the upcoming School Cross Country. Thank you for reminding your child/ren to wear appropriate footwear and clothing for running. Hopefully the weather will be fine for us on Thursday. On Friday 18 June the whole Rōpū will going to the ASB Sports Centre to play a range of sports. We will be there for the whole day. A permission slip will be sent out soon.
Lunchtime Clubs
With our new breaks, Mr McIntosh has helped organise clubs that teachers and teacher aides were keen to run for our students. Over the week students can participate in Mindfulness activities, Lego Club, Magic gathering, board and card games, drama, debating, table tennis, Minecraft, chess, dodgeball, book club and sports.
Ka Kite Anō
Rōpū Kahikatea