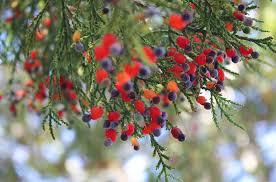 Rōpū Kahikatea Year 5 & 6
Year 5 and 6 Ropū Kahikatea
Newsletter Term 4 2020
Welcome
It is our pleasure to welcome all new families to school and Ropū Kahikatea. We have another busy term planned. We have a whole team trip to the ASB Centre this week on Friday 23 October. Camp is in week 6. Thank you to those that came to the parent information evening last Tuesday. A camp equipment list will be sent home this week. In the last week of term, on Tuesday 15 December, the whole Ropū will be going to Karori Pool for a fun morning from 9-11am.
Please remember to provide your child with sunscreen and a wide brimmed hat, as they are compulsory for Term 4. If you have any concerns regarding your child please do not hesitate to contact their classroom teacher, David Wong, Anne-Marie Richardson or James Appleton. Teachers can be reached via email.
Concept and Inquiry Learning
Our major focus this term is the concept "Systems". Students will have a chance to learn about the concept through a range of contexts such as science and health. Students will continue to learn different types of open and closed questions, and research skills which will link to literacy and maths. Classes are also working on number knowledge, fractions, proportions and ratios, and other strands linked to each class' investigations.
Cooperative group work will also be a focus, this links in well with our camp and the Key Competency "Participating and Contributing".
PE
The Year 4-6 have their Athletics Day in week 3 on Tuesday 27 October. Thank you to those who have offered to help on the day. Please talk to your child about being sun safe and providing them with a hat, sunscreen, drink and food for the day at Ben Burn park.
Keeping Ourselves Safe
Classes will also be participating in the KOS programme this term. Keeping Ourselves Safe consists of a range of child protection resources, designed by the NZ Police education team, to help children and young people learn and apply a range of safety skills that they can use when interacting with others.
The year 4–6 resources help students to learn:
Students learn to verbalise their feelings confidently.

Students identify potentially unsafe situations in both the real world and the digital environment.

Students understand what abuse is and know that any abuse is wrong, should be reported, and is not their fault. They learn to identify the tricks, bribes, or secrets often used by abusers.

Students learn to stop inappropriate touch or behaviour, say "no" confidently, move away, and report what has happened.
If you would like to look at the resource that will be used in class go to the link below:
https://www.police.govt.nz/advice/personal-and-community-advice/school-portal/resources/successful-relationships/middle-primary
If you have any questions about the programme please contact David Wong, Anne-Marie Richardson or James Appleton via email.
Camp Reminders
Thank you to those who have made full payment for camp or who are currently paying in instalments. A big thank you to all the parents who offered to help and the parents who are coming.
Important Reminders:
1. Remember to bring morning tea and lunch for the first day.
2. Be sunsmart and remember to pack sunscreen and a good wide brimmed hat.
3. If your child takes medication this needs to be in a container or plastic bag, clearly labelled with your child's name, class and dosage. This needs to be handed in to their class teacher.
4. Home baking will be collected when we get to camp so packing it at the top of your bag would be a good idea. Home baking needs to be clearly labelled with the ingredients.
5. Please name everything as we always end up with a pile of clothing, sleeping bags, towels, and socks.
6. Please let your child help with the packing so they know what and where everything is in their bag.
7. No electronic devices and cell phones are allowed at camp. Teachers will be taking iPad so students can take photos of the camp.
Regards
Team Kahikatea
Emma Newton - Room 18
Anne-Marie Richardson - Room 19
Jacqueline Croft - Room 20
Nick Dowson - Room 21
David Wong - Room 33
Colin Lambie - Room 34
Cherie Le Quesne Room 35
James Appleton - Deputy Principal