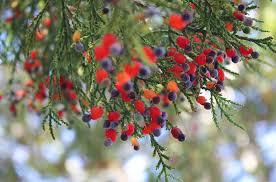 Rōpū Kahikatea Year 5 & 6
Karori Normal School
Rōpū Kahikatea
Term Three 2020
Welcome
It is our pleasure to welcome all new families to school and Team Kahikatea. It has been great meeting parents in the hui times over the last 2 weeks and sharing your child's progress. We would like to congratulate all the children from our Rōpū who represented our school at the Western Zone Cross Country competition. Well done to all those who made it into the Interzones event.
We would like to welcome James Stevens who has joined the team of teacher aides who are working in our classes to support student learning.
Thank you to all the parents who offered to help at this year's camp. Without your support we would not be able to run this event. There will be an information evening for all parents early in Term 4. An equipment list will also be sent home next term.
If you have any concerns regarding your child please do not hesitate to contact their classroom teacher or Anne-Marie Richardson and David Wong as the Team Leaders. Our Deputy Principals Andrea Peetz and James Appleton will also provide further support for teachers, parents and students.
Student Opportunities
There are a range of activities happening this term for students.
- Mrs Jacqueline Ward will be working with the talented Year 5/6 Choir. She also runs the school orchestra and instrumental groups
- We have many students involved in a variety of sporting events. Separate notices will be sent via school links as required.
- Year 6 have the opportunity to sign up and be trained to help support teachers in the junior school run their PMP programme in the afternoons 3 times a week.
Concept and Inquiry Learning
Our major focus this term is the concept "Change" we will be learning about this through the context of science. Students will be learning through researching inquiry questions and hands-on activities. Reading, writing and maths will be linked to our topic and students goals. In maths, classes are also working on number knowledge, multiplication and division strategies and strand work.
Valuables
A reminder that students are expected to hand in their phones for the duration of the day. If you need to reach your child during the day please do so through the school office. Please discuss with your child the responsibility they have when bringing valuables to school.
Stationery
Please check that your child has all the equipment they need. Often rulers, pens and pencils need replenishing. A box of tissues is most welcome at this time of the year.
Karori Library
This term we have 2 sessions at Karori Library. Students will be learning to use the catalogue, how to reserve books, using databases (particularly the e-library collection), and discussing authors for Yr 5 and 6 students to read.
It would be great if you could encourage your child to bring their library card to the library on the day of their visit.
Racquet Sports
This term our students will be learning how to play squash, badminton and tennis at Karori Recreation Centre. Please remind your child to wear or bring appropriate clothing for the gym.
Ka Kite Anō
Rōpū Kahikatea