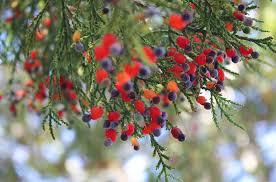 Rōpū Kahikatea Year 5 & 6
Welcome
It is our pleasure to welcome all new families to school and Ropū Kahikatea. We have another busy term planned. We have a number of EOTC (Education Outside the Classroom) activities planned throughout the term. Permission slips and requests for parent help will be sent out as these trips draw near. Please remember to provide your child with sunscreen and a wide brimmed hat, as they are compulsory for Term 4. If you have any concerns regarding your child please do not hesitate to contact their classroom teacher, David Wong, Anne-Marie Richardson or Phil McIntosh. Teachers can be reached via email.


Concept and Inquiry Learning
Our major focus this term is the concept "Systems". Students will have a chance to learn about the concept through a range of contexts such as science and health. Classes are also working on number knowledge and other strands linked to each class' investigations. Cooperative group work will also be a focus, this links in well with EOTC and the Key Competency "Participating and Contributing".
PE
The Year 4-6 have their Athletics Day in week 2 on Tuesday 26 October with the postponement day on Thursday 28. Please talk to your child about being sun safe and providing them with a hat, appropriate clothing, sunscreen, drink and food for the day at Ben Burn park.

Sorry there are no spectators allowed this year

.
Student Opportunities
There are a range of activities happening this term for students.
- Mrs Jacqueline Ward continues to work with the orchestra and instrumental groups.
- We have many students involved in a variety of sporting events. Separate notices will be sent via school links as required.
- We have Kapa Haka every Tuesday and Extension Kapa Haka on Wednesday's.
- Throughout the week students from each class support the junior classes with their (PMP) perceptual motor programme.
- Students have signed up for road patrol training.
- In weeks 3 and 6 the Tamariki Māori/ Pasifika club meets in the afternoon.
Valuables
A reminder that students are expected to hand in their phones for the duration of the day. If you need to reach your child during the day please do so through the school office. Please discuss with your child the responsibility they have when bringing valuables to school.
Stationery
Can you please check that your child has enough stationery for the rest of the year. By this stage of the year students often need a new book or more pencils, rulers and erasers. Please ensure that items are clearly named.
Ka Kite Anō
Rōpū Kahikatea