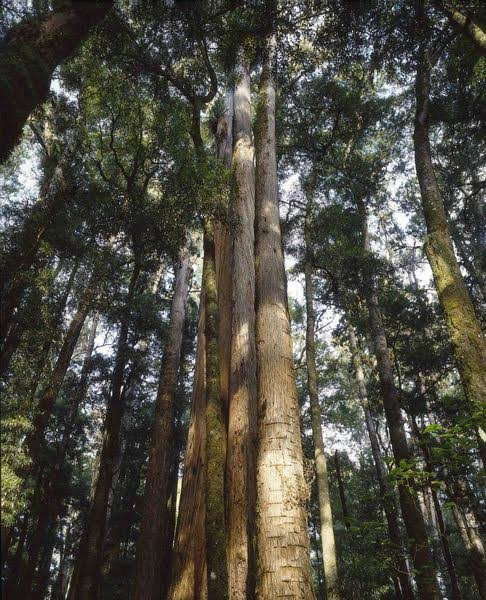 Rōpū Tōtara Year 7 & 8
Rōpū Tōtara - Term Two 2021
Welcome back everyone; this newslink is to keep you informed about activities and dates in Term 2 for our Year 7 and 8 students. We are looking forward to a really busy, activity filled term.
Parent/Teacher Partnership Hui: Watch out for information in our school newsletter on Wednesday about booking a time to come and meet with your child's teacher in the first few weeks of the term. If you cannot find a time that suits during this time we are very happy to either call you for a chat or arrange to meet at another time. We will be contacting all parents to touch base over the first 4 weeks of this term.
Tech: Here is our Tech timetable for this term.
Weeks 1 - 6 (Last date June 14th)
Rooms 26 and 28 Monday 8:55 - 12:30 pm
Rooms 24 and 29 Monday and Tuesday 1 pm - 3 pm.
Weeks 8 - 10 (From June 21st continuing into Term 3)
Rooms 25 and 27 Monday 8:55 - 12:30 pm
Rooms 26 and 28 Monday and Tuesday 1 pm - 3 pm.
Science: This term we will have a focus on Science, particularly hands-on science experiments to engage and excite our students about the world of science. Students will rotate around different classes and will have experiences around the Science concepts of
Electrical circuits

Forces

Chemical reactions

Earthquakes

Cell Division

The Water Cycle
Homework: Students are given a new Mathsmate sheet each Friday which is then due back at school the following Friday to be marked. Students are also expected to complete, and return, their reading log a minimum of 5 times a week and have this signed by a parent or guardian.
Aquatics: All 6 classes will take part in our Aquatics programme to be held on Wednesdays at Kilbirnie Pool. Our first session is this week, Wednesday May 5th and runs through for 7 sessions, finishing on June 16th. Our times are as follows:
Rooms 26 and 28 Leave KNS at 9:20am, swim 10 - 11am, return to KNS by 11:45am
Rooms 24 and 29 Leave KNS at 10:20am, swim 11 - 12pm, return to KNS by 12:45am
Rooms 25 and 27 Leave KNS at 11:20am, swim 12 - 1pm, return to KNS by 1:45pm
Although we have tried to accommodate student requests as to the activity they would like to participate in, during the first session all students will be swim tested to ensure they can safely take part in their chosen activity. Activities are, kayaking, diving, kiwi surf, water safety, snorkelling, flippaball and swimming lessons for those who need this option.
We are limited as to the number of students who can take part in each activity so your child may not get their first or even second choice. Last year we were unable to attend our Aquatic sessions as they were booked during the Lockdown period. We are keen to try and give our Year 8 students one of their first choices as they were unable to participate last year. Year 7 students will have this courtesy extended to them next year when they are Year 8 students.
Rec Centre: This term all classes will also be attending sports sessions at our local Rec Centre. Days that classes will be at the Rec Centre are as follows:
Room 24 Wednesdays 1:45 - 2:45
Room 25 Tuesdays 1:45 - 2:45
Room 26 Tuesdays 11:50 - 12:50
Room 27 Thursdays 11:50 - 12:50
Room 28 Thursdays 1:45 - 2:45
Room 29 Fridays 1:45 - 2:45
Cross Country: We are continuing to train for our school cross country to be held on Thursday May 13th. Our aim for cross country is for our students to participate, challenge themselves and enjoy running. Students will have a choice as to the course that they run; some courses are for enjoyment and participation and some courses allow entry into the next level of competition at Western Zones Cross Country. You may like to have a conversation with your child about the choice they have made.
The date for Western Zone Cross Country is Tuesday June 1st.
The date for Inter Zone Cross Country is Tuesday June 15th.
Swimming Sports: Continuing on with our very active term, our Year 7 and 8 Swimming Sports will be held Thursday June 10th. More information about this event will be sent home closer to the date.
The date for Western Zone swimming is Tuesday June 22nd.
Year 8 Vocational Event at WC: As part of our Kāhui Ako community, our Year 8 students, along with those from the other Kāhui Ako primary schools, will be visiting Wellington College to take part in an event around vocational pathways on Tuesday June 1st. Information from WC states "There will be six physical Vocational pathway areas mapped out with demonstrations and interactive displays to highlight the pathways from these areas."
Gardasil Vaccinations: These will be held for our Year 8 students on Tuesday May 11th. This is the second week of this term.
Class Photos: These are scheduled for the end of June. More information about this will be sent home closer to the date.
Staff Only Day: Please note that we will be holding a staff only day this term on Friday June 4th. During this day we will be working alongside the other primary schools within our Kāhui Ako community.
College Information: If your child is a Year 8 student it is worth looking through the links below that have information about important dates, such as Open Days, interviews, and how to enrol your child at college for 2022.
Wellington High enrolment information
Wellington College enrolment information
Wellington Girls' College - Julia Davidson, Principal of WGC will be visiting KNS on Wed May 26th between 3 - 4 pm . She will give a short presentation to any girls and parents who wish to attend and will be able to answer questions or concerns that you may have. More information about this visit will be communicated via the school newsletter.
Wellington Girls' are not having just one Open day this year but instead are offering 6 sessions people can book into through the website - bookings will go live on the WGC website at some stage this week.
Most of our KNS students are out of zone for Onslow College but it is possible to be accepted as an out of zone student. Applications for "Out of Zone Year 9 placements" for 2022 are to be received by Onslow College by Monday 26 July 2021 at 4pm. Onslow College enrolment information
We are really looking forward to our action packed term and we really appreciate the support and engagement we receive from our community. As always please feel free to get in touch with us at any stage or with James Appleton who works closely with our team. Our email addresses are below (plus a wee meme to make you laugh!)
Tiana Karaka Room 24 tkaraka@kns.school.nz
Kane O'Connell Room 25 koconnell@kns.school.nz
Laura Brennan Room 26 lbrennan@kns.school.nz
Bhavik Patel Room 27 bpatel@kns.school.nz
Trish Blacktop Room 28 pblacktop@kns.school.nz
Rose Ellis Room 29 rellis@kns.school.nz
James Appleton Deputy Principal jappleton@kns.school.nz
Ka Kite Anō
Tōtara Teachers