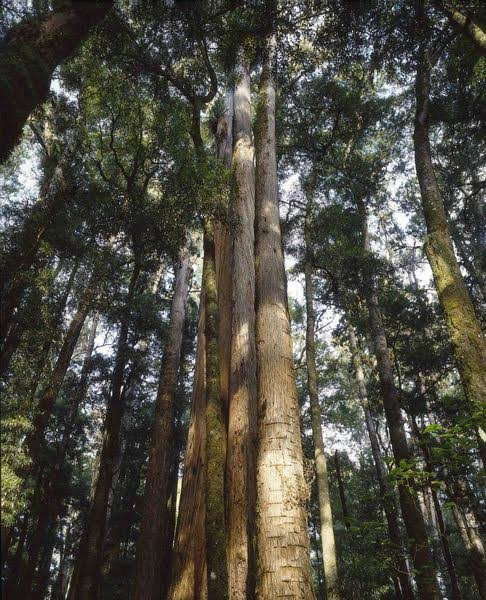 Rōpū Tōtara Year 7 & 8
Karori Normal School
Rōpu Tōtara
Term One 2021
Kia ora, Talofa, Mālō 'etau lava, Nǐmén Hǎo, Choum reap sor, Annyeong-hashimnika, Xin chào, Kumusta kayó, Ayubowan, Bonjour, Hola, Guten tag, Ciao, Ola, Merhaba, Namaste, Hello
It is our pleasure to welcome all new and returning families to KNS and to Rōpu Tōtara. We hope everyone had a great Christmas and New Year.
This year the Tōtara Team has 6 classes made up of a mix of Year 7 and 8 students. Teachers in our team this year are
Tiana Karaka Room 24 tkaraka@kns.school.nz
Kane O'Connell Room 25 koconnell@kns.school.nz
Laura Brennan Room 26 lbrennan@kns.school.nz
Bhavik Patel Room 27 bpatel@kns.school.nz
Trish Blacktop Room 28 pblacktop@kns.school.nz
Rose Ellis Room 29 rellis@kns.school.nz
It was lovely to be able to meet with so many parents and students at the start of the year; this gives us a great foundation from which to understand our students and a great base for our learning over the coming year.
If you were unable to pop in to say hello on Wednesday we would still love to meet you. Please feel free to come up to our rooms to visit and have a look around.
Expectations
Our school values are an important aspect of life at KNS. These are respect, responsibility, excellence, empathy and integrity. We discuss these values constantly and refer to them regularly, particularly in regards to students taking responsibility for managing their own behaviour, admitting when they have made a mistake and accepting the consequences of their actions. Now that your child is in Year 7 and 8 it may be time to take a step back and let your child take control of their learning. We often learn best when we fail at something or when things don't go according to plan. The ability to pick ourselves up, dust ourselves off and learn from our mistakes are really important skills to develop both for college, but more importantly, for life beyond school.
Athletics
Year 7/8 Athletics will be on Wednesday March 24th (postponement Wednesday March 31st). This will be held at Ben Burn Park; more information will follow in the weeks before the big event. Last year we had just entered into Covid Lockdown Level 4 as we were due to have Athletics. We thought the kids may enjoy looking back on how we adapted and held this event without any students in the final two days that staff were allowed back at school!
Year 7 and 8 Athletics 2020 - without any students! - We are hoping for an event that includes our students this year!
Sun hats
Year 7 and 8 students are required to bring a sunsafe, named, sunhat from home. This year, as in previous years, there will be no school sun hats available for the senior students; we are often short of hats at sports time for all our students to be safe in the sun. This is another way that our students can show responsibility; by bringing and wearing (and not losing!) their own sun hats. Caps do not provide adequate protection for the longer periods of time we may be outside; if your child brings a cap to school they will not be able to participate in sports or outdoor activities.
Languages
Throughout the year, students will be involved in language classes. Students will experience learning both Te Reo, with Adrienne Troughton our Te Reo Māori teacher, and Sign Language. They will also be given a choice from a small selection of languages to experience during the year.
First Aid Training
This year all the Year 7 and 8 students will be trained in First Aid. It's fun and very hands on as students bandage each other up and generally save each others' lives. This will take place within the first part of the term after which all our senior students will be rostered on to help in the medical room over break times.
Homework
Year 7/8 students will be expected to complete homework throughout the year. The expectation is that homework, wherever possible, is to be completed independently. Students are required to keep a Reading Log which is signed by parents to indicate that students have actually read, and to complete a Mathsmate sheet.
Both of these activities are due at school on a Friday, where they will be marked/checked and a new Mathsmate sheet given out. We will be starting homework in Week Two (Friday 12th February).
In Term 1 we have a focus across the Tōtara team on students taking responsibility for their actions and for their learning; for some students returning homework on time will be easy, for others more of a challenge. Taking responsibility is a great way to foster independence and resilience when students have to explain why they have not completed a set task.
Duties
As the senior students of our school, Year 7/8s have the opportunity to offer service to the school in many different ways - road patrol, medical room monitors, wet lunchtime buddies, junior sports coaches etc. Road Patrol roster is published in the weekly school newsletter and the full roster will be sent out on school links at the start of each term. Please contact Nicky Giles if there are any issues or encourage your child to swap with someone else if needed. Please make sure your child knows when they are on patrols.
BYOD/e-Learning/Digital Citizenship Agreement
This year Year 7 and 8 students are able to bring their own device (BYOD) to school to help their learning. There is information regarding this on our school website but please feel free to come and talk to us if you have any questions or concerns about this. There is NO REQUIREMENT OR EXPECTATION for students to bring a device.
There is a BYOD Consent form that can be downloaded at home for each individual student recording the make/model of their device; this needs to be signed and returned to school before any students will be able to use their device at school.
If your child brings a device without this signed consent form their device will be locked safely away and returned to them to take home at the end of the day.
In the first few weeks of school your child will bring home an e-Learning agreement. It will cover key points about online safety. Discussions around how to behave towards others and how to keep yourself safe online will be constant discussions throughout the year and will be woven through all curriculum areas.
Technology
Technology lessons will begin in Week 3 at Karori West Normal School. Students have the opportunity to take part in cooking, sewing, electronics, and woodwork. Students who have the morning session on Monday mornings need to be at school by 8.30am otherwise they may miss the bus. Further information will be given to your child in their first session at Karori West Normal technology centre.
Our timetable for the first rotation is
Room 24 and Room 29 Monday 8th February - Monday 29th March (morning sessions)
Room 25 and Room 27 Monday 8th February - Tuesday 30th March (afternoon sessions)
Please note that the second rotation will start in Week 11 of Term One and will be
Room 26 and Room 28 in the morning session
Room 24 and Room 29 in the afternoon sessions
There will be no cooking or food technology that involves nuts or eggs. The teachers at Karori West have been given all necessary medical information and any medication needed will be taken down with us.
We are happy for students who live nearer to Karori West to meet at the Technology centre on the Monday morning if we have written permission stating this. In the afternoon if you would prefer your child to leave for home from Karori West on either the Monday or Tuesday, we need written permission as well.
Pastoral Guidance and Learning
If you have any concerns or queries regarding your child, please contact your child's classroom teacher. We are keen to establish a strong connection between home and school as we believe this supports the development and wellbeing of the whole child.
Our Deputy Principal, James Appleton, will provide further support for teachers, parents and students when the need may arise.
We are all looking forward to a busy, fun and rewarding year. Please feel free to contact us at any stage; sometimes addressing a small issue early on works really well in keeping the best learning happening for your child. The best way to contact us is generally by our emails above.
Ka Kite Anō
Tōtara Teachers