Rōpū Mānuka Year 2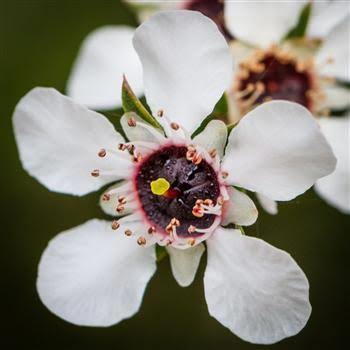 Rōpū Mānuka
Kia ora Whānau
Welcome to 2022! We are thoroughly enjoying getting to know your tamariki.
KNS teams are named after New Zealand Trees. The Year 2 cohort is Team Mānuka. Our teaching team is:
Libby Allwood (Mrs Allwood) Room 1

Sam Butts (Mr Butts) Room 2

Pam Carr (Ms Pam) and Fiona Alcock (Ms Alcock) Room 4

Jo Stevens (Mrs Stevens) Room 5
Busy Bee Time
The first part of each day so far this term has been Busy Bee Time where children play. This gives the children a chance to settle in and connect with their friends and teachers. After the initial settling in period this will just be on a Monday morning, although play is still an integral part of our planning and programmes.
Gymnastics
(Room 1 - Tuesday, Room 5 - Wednesday, Room 4 - Thursday, Room 2 - Friday)
Please ensure your child has suitable clothing (no jeans and skirts) and good footwear to walk down to the Rec Centre. We need vaccinated helpers, so please make contact with your child's teacher if you are keen to help out. You will need to show your vaccine pass at the office.
Home Reading
Our reading programmes will begin in Week 3 with books coming home from Week 4. Your child will bring home a reader approximately three to four times a week. Some of the books will be chosen by the teacher and will be at their instructional level. Other books will be chosen by the children themselves. The books may be easy, a favourite to read again or one they will need you to read with them. Our reading programme also incorporates the use of poems, shared stories and texts. Each child needs a bookbag which they should bring to school each day.
Library
Rooms 1 and 2 go on a Tuesday.
Rooms 4 and 5 on a Wednesday.
Kapa Haka
Will go ahead this term on a Tuesday, outside, socially distanced.
Singing will resume later in the year.
Trips
Due to the current situation we are not planning any trips for this term. From Term 2 onwards we are hopeful that we can go back to a termly trip. We also have swimming in Term 2.
Home Learning
We have started our planning for this if your child is unable to attend school due to Covid19. At this stage we will be sending it home weekly. There will be a theme for the week with a daily task plus a few extra activities that can be done to fit around your home schedule. Home Learning at the Junior Level is optional.
General reminders:
Please ensure your child has a water bottle every day, we have a number of children who seem to arrive without one.
Please also ensure your child has a wide brimmed sun hat, if they do not have one it limits outside play to the shaded areas.
Your child should have a change of clothes in their bag.
Please remind your child that they are welcome to bring items to play with at break times, however it is not the school's or class teacher's responsibility if they get lost or broken - please talk with your child so they understand this.
Thank you for your support by staying out of the classrooms. We appreciate that it makes it a little trickier getting to know us. We also understand that the beginning of the year can be busy and at times confusing, so please contact us if you have any questions or concerns regarding your child. The more we communicate and work together, the better it is for your child.
Nga mihi nui
Rōpū Mānuka